Seattle Sounders striker Obafemi Martins has vowed to score goals for a new Super Eagles of Nigeria.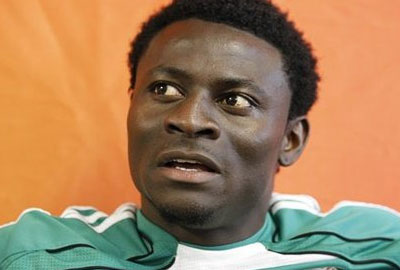 Former Inter Milan star has been recalled by Nigeria for World Cup qualifiers against Swaziland after he last played for the country against Kenya two years ago.
"I am glad I am back. It's the national team. I am just here to score goals and help the team win games," the 31-year-old Martins said at a press briefing on Wednesday.
"The spirit in camp is good. We have talented young players. We have a new captain. Almost everything is new to me in the camp. But I am going to do my best for the team to ensure we win because this is a World Cup qualifier and not a friendly.
"The only thing I am here for is to support them and help them win games."
Martins made a goal-scoring debut against Rwanda in 2004.