ABUJA — The Nigerian National Petroleum Corporation, NNPC, has stated that the country is on the verge of discovering significant quantity of oil in the Lake Chad area, North-East Nigeria based on analysis of recent seismic 3D data generated from the Chad Basin.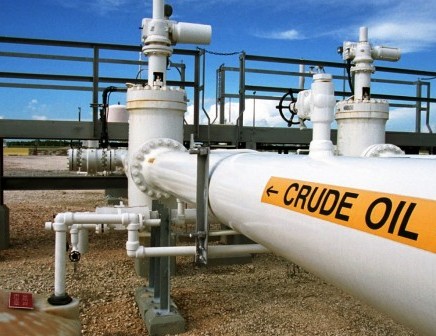 The NNPC in a statement in Abuja also stated that it was projecting the inflow of $20 billion in 2016 to enable it fund major projects and improve its bottom line going forward.
Group Managing Director of the NNPC, Mr. Ibe Kachikwu, who stated this during his presentation to the Petroleum Club, Lagos, over the weekend, entitled: "Ongoing Reforms in the Oil Industry: Impact of NNPC Reforms on the Nigerian Economy," also added that the NNPC is injecting a lot of energy into oil exploration in the Chad area to ensure success in this regard.
He said: "There are signs from the latest 3D seismic studies that oil may well be very close to being found now in Lake Chad after very many years of trials. I think that this is very key. It is key both for the geographical balancing of oil production and it is also very key for the purpose of refinery placement in the north in terms of access to crude. I am optimistic that by the end of the year we should be able to announce something major on this."
He described 2016 as a crucial year for the NNPC as it is expected to transit from historic loss environment to profit making domain.
Kachikwu noted that in driving and developing Nigeria's oil and gas sector, certain key areas of urgent intervention  have been identified thus: running production acreages with transparent and profitable partnerships to bridge capacity and funding gaps; encourage investment inflow into to Nigeria's oil and gas industry; engagement with local communities and driving regulation to develop the sector income, via encouragement of the fast track PIB to clarify direction and encourage long-term investment in the industry.
In the area of engagement with host communities, Kachikwu stated that the years ahead, NNPC, as the senior partner in the various joint venture arrangements, must take leadership in fostering a healthy and symbiotic host community engagement outlook which must focus in what he termed "what the communities want us to do for them and not what we want to do."
On PIB
Commenting on the Petroleum Industry Bill, PIB, the NNPC GMD noted that to achieve quick passge of the bill, it is crucial to isolate the fiscal regime from the current draft and move quickly to work on other pressing aspects of the proposed oil reform legislation.
He reiterated that the corporation under his watch is rigorously executing "20 Fixes" project which identified 20 critical issues that need to be addressed in order to re-position the 37 years old national oil corporation on the track of efficiency and profitability.
He said: "The target include: Reduce and audit cost, restructure corporate centre and staffing, renegotiate existing contracts, including PSCs, streamline subsidy management, boost pipeline security, enhance transparency and accountability, achieving zero tolerance for corruption, rebrand NNPC and unbundle PPMC.
"Other initiatives include: Unbundling of the Nigerian Gas Company, reduce contracting cycle, restructure refineries, improve information technology to drive business, embed staff and business performance management, restructure JV funding and reduce cash call, improve retail profitability , deploy and attract focused investments, re-kit NPDC, expand crude marketing and generate power profitability."