The Niger Delta Indigenous Movement for Radical Change, NDIMRC, has given the Minister of State for Petroleum, Dr. Ibe Kachikwu, a clean bill of health, dismissing an allegation against him that he was fraternising with the leadership of the Delta State chapter of Peoples Democratic Party, PDP.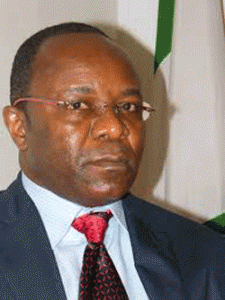 A group, Buhari Movement for Change, BMC, had in an open letter to President Muhammadu Buhari, alleged Kachikwu's romance with the leadership of the PDP in Delta State.
But reacting, NDIMRC, by its President, Nelly Emma, implored President Buhari to ignore the group, saying its members were out to give the minister a bad name while at the same time seeking for self recognition.
NDIMRC said it was not true that the minister was romancing with the Delta State PDP, noting that it was too early in the day to call for the head of the minister.
Emma said the minister should be allowed to settle down to his national assignment rather than distract him at this early stage and crucial period for the country.
Giving the President a pat on the back for the wise choice of the minister, the group implored the President not to take the allegation against the minister seriously.
"We want to draw your attention to the recent publication by the group going by the name Buhari Movement for Change in which they faulted you for the choice of Kachikwu as the Minister of State for Petroleum and also accuse him of romancing with the leadership of the Delta State Chapter of PDP."