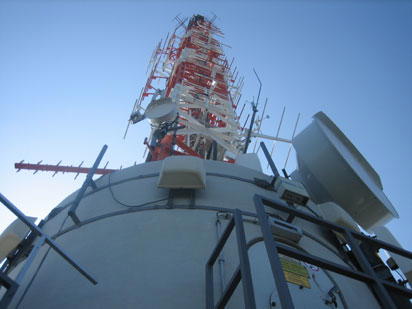 Broadcast-transmitter
The Broadcasting Organisation of Nigeria, BON, has urged its members to sharpen their new technologies and computer skills as the compulsory switch to digital broadcasting is around the corner.
The immediate past Zonal Chairman, Alhaji Ayinde Soaga, at the South-West zone meeting of the organization, hosted by Lagos State Television, LTV8, in Agidingbi, Lagos, said digitisation and re-equipment had been the biggest challenges facing BON members, urging members to face digital age realities which had become the vogue all over the world.
Explaining, the Executive Secretary of BON, Mr. Segun Olaleye, said the idea of digitisation came up as a result of the emerging trend in technology, adding that when full digitisation commenced, many of the stations would be compressed into channels.
Olaleye said: "We need to strategize to become relevant in the broadcasting of the future. When the policy begins, no station will own a transmitter and everybody will have to broadcast through a signal distributor and everyone will be on a single platform."