By Ayo onikoyi
Virgin singer, Adokiye Kyrian, as they call her, because, according to her, she's still a virgin, has returned to hug headlines again. Only this time the focus would not be on her much coveted virginity but her talent as a singer. Adokiye has just released a new single featuring SYM 19 and it would be the only one after her last single 'Back Up' two years ago.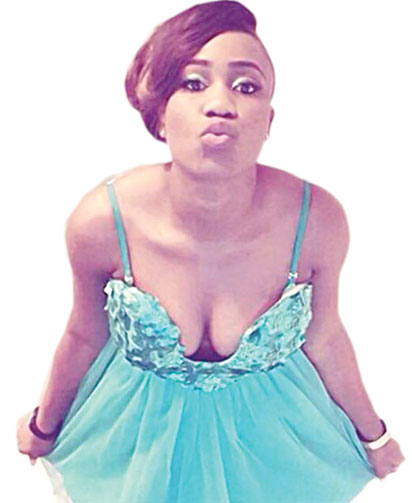 The title of the single is 'Glory', and already it's beginning to rape the airwaves. In fact, Adokiye has recommended the song to her fans as an early morning devotion to start the day. Perhaps, this may be the nun in the singer, coming home to roost. Remember, she once told Potpourri that she had wanted to be a Reverend Sister before fate took the matter out of her hand.
According to her, the song is expected to be the street anthem for the yuletide period and she and her crew believe 'Glory' 'Glory' is the way to go this Christmas and New Year. To make the song a clincher, they have even evolved a dance for it. See Adokiye digging it out here.