STORIES By Udeme Clement
Akwa Ibom is poised for greater economic productivity, as the state government has concluded plans to give 1.000 operators of Small and Medium Enterprises (SMEs) interest free loan for expansion. Unveiling the plans, Governor Udom Emmanuel explained that the initiative was to boost industrial activities and job creation.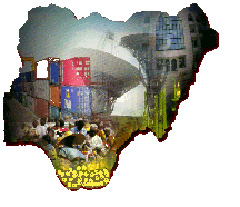 He stressed that giving SMEs  access to fund for projects will stimulate economic activities capable of creating thousands of jobs for the people.
In a chat with Sunday Vanguard in Lagos, the Chief Executive Officer (CEO), Bascon Nigeria Limited/ Telecom Masters Limited, Mr. Bassey James,  commended the initiative of the governor in boosting the growth of SMEs. He said that SMEs can be used as a vibrant tool for job creation and industrial development in the country. "Udom's efforts in growing SMEs shows that he is taking pragmatic steps to resuscitate industries that went under, in order to boost productive activities in the state. A good example is the paint industry that he is bringing back in the state. He has also set up a committee to ensure that Ibaka Seaport project is fast tracked. The airport is receiving serious attention, as work is on-going on the second run-way, which makes the state one of the biggest for international trade. Recently,  Udom sent some youths to Israel to learn modern practice of agriculture, in order to replicate it in the state,"James stated.
He went on, "I am calling on all Akwa Ibom indigenes in  diaspora to support the governor in developing the state, because Akwa Ibom is safe for investments with good security network. For instance, we are organising a programme to sensitise the world on investment opportunities in the state. Our slogan is, 'Akwa Ibom is great: come, invest and be happy'. We have already acquired another land to build an international market in the state for investments inflow.  The current governor is ready to partner with private sector players to boost economic growth in the state.   Also, Bascon Nigeria limited and Telecom Masters limited have concluded arrangement to go round the state to sensitise people about developments in the area. In fact, investors in agriculture do not even need artificial fertilizer, as the land there is naturally fertilised and very productive".
On other sectors that the state government can invest in aside from SMEs, he said, "My advice is for the governor to do more in developing tourism, by opening up the roads for urban/rural network. This would pave the way for more influx of Foreign Direct Investments (FDIs) into the state. Another area investors can explore is  maritime, because the state has water ways for maritime activities. Right now, Udom is working hard to place Akwa Ibom on the world map of development. So, investors should take advantage of the peaceful nature of the area and its accessibility to neighbouring states and other countries within the border region."
Responding to question on what he should advise other states in the country to do in promoting industrial growth, he stressed, " What Udom is doing by growing SMEs shows that he is developing an economic blue print for sustainable growth. All states in Nigeria should copy this example to enhance inclusive growth and development nation-wide. This would boost Internally Generated Revenue (IGR) for the States to thrive. States should also turn attention to the development of SMEs in terms of   capacity building and skills acquisition to make the economy technology driven, like what obtains in advanced countries. This is imperative because it would boost industrialisation and wealth creation for the states and the economy at large.
" This is the time for all sub-national governments,  public agencies, banks and private sector players to invest massively in entrepreneurship as well as SMEs, in order to turn around the sub-sector for more productive activities.  Look at middle income countries like Hongkong, South Korea, Singapore and India how they focus more on industrial development. We can do the same and even more by using practical approach to capacity building in various fields, skills acquisition for young Nigerians and human capital development to increase productivity in various sectors of our economy.
"Today everybody is talking about declining oil prices at the international market because it has serious effect on our economy in term of revenue generation. But we must also realise that there are many countries doing well even without crude oil, so we need more investments in SMEs, agriculture and other non-oil export sectors to drive our economy for sustainable growth. In my opinion, the declining oil prices would not cripple our economy in any way, but it is important for all tiers of government to invest massively on industrial development for the economy to optimise more outputs now and in the long-run.  There is  also the urgent need for effective capacity building programmes where the citizens can be trained on various skills capable of enhancing economic activities in different states across the country. This implies growing SMEs like Udom is doing for industries to spring up across the country. We should also take cognisance of the fact that skills acquisition and human-capital development are paramount to economic growth and development everywhere in the world. So, the states should key into this concept in all ramifications."
On specific skills, he thinks the youths should be engaged in, he pointed out, "There are so many skills such as, Information Communications Technology (ICT), which is relevant in the global space, fabrication, which is a big business in oil and gas sector of the economy, mechanic, tailoring, hair-dressing, wood-work/furniture making, soap making and many others. For instance, the cosmetics sub-sector is a big industry that government at all levels should also give serious attention".