By Juliet Ebirim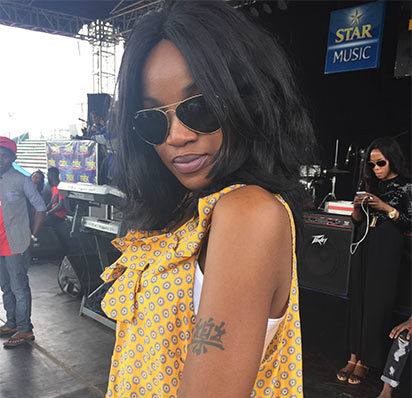 Top female vocalist Seyi Shay has joined hands to support the 'Slum 2 School' charity project – an initiative put together to get less privileged children across Africa the proper education they desperately need. Seyi Shay and her charity organisation, "Shay: A Ray of Hope" have invested a lot into this project, as she has always made helping the less privileged a top priority for herself.
Since its inception three years ago, the 'Slum 2 School' charity project has with the help of over 5000 volunteers from 25 countries, supported over 600 children to go to school and impacted over 3000 children through medical support and various psycho-social support programmws.
This year, the Slum 2 School organisation has set a goal to support over 1000 children living across slums and various remote communities in Africa A Charity Music Soiree was held at the Silverbird Galleria in Lagos last Sunday to raise funds for the children benefiting from this project.  Seyi Shay volunteered alongside Isaac Geralds, Eric Arugbayi, Monalisa Chinda amongst others at the event.