By Evelyn Usman
Kidnapping which started in the Niger Delta region of the country during the era of militancy witnessed cases of abduction of expatriates ,with ransom , both in foreign and local currencies reportedly paid for the release of the captives. The worrisome situation orchestrated by these perpetrators of the twin evil of oil bunkering and kidnapping for ransom, was blamed on government's neglect of their region. This was followed by a brazen agitation for resource control.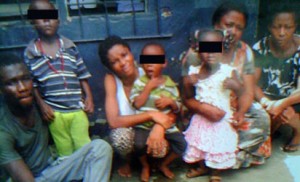 Consequently, expatriates from oil and cargo-laden vessels coming in and out of the country via the vast creeks in the region ,were ready preys for the kidnappers. Activities of these militants attracted the attention of the international community, with some of the countries issuing constant travel warnings to their citizens about Nigeria. This action did not only affect tourism in the country , it also dented the image of the country before the international community .
But a quick move by the late President Umaru YarÁdua, saved the sorry situation , with the declaration of amnesty for repentant militants on June 25, 2009, thereby paving the way for the return of a large cache of weapons by militants and the relocation and reintegration of the former warlords from the vast creeks of the Niger Delta region, into the society.
Ripple effect in the South East
Unfortunately, what started in the Niger Delta region has now become a booming venture in all parts of the country. Cases of kidnap shifted from the Delta region to the South East region , with idle youths finding it as a ready means to make quick money. Some of the kidnappers were alleged to be under the pay roll of some politicians and business men , who use them to terrorise their rivals. Sadly, many victims have to grapple with post-kidnap trauma even years after being released.
Deadly mission
Ironically, there have been cases of stage-managed kidnappings where people have colluded with kidnappers to effect their own abduction and later share the ransom with the supposed kidnappers. These kidnappers go for their victims either in their homes, places of worship or on the road. While most of the victims regain their freedom after the payment of ransom, some others are murdered, even after ransom was paid.
One of such heart rending situations was that of the murder of a former Deputy Governor of Anambara State, Chudi Nwike by his abductors. After his abduction, the kidnappers reportedly demanded for N30 million ransom, which they directed should be brought to a designated place somewhere in Edo state. But the distraught family members were said to have taken only N5 million down.
Apparently expecting to see their bread winner alive, a call was reportedly put across to them to come and take the corpse of Nwike for burial. Reason? The kidnappers claimed that their demand was not met in spite of several warnings to the family. They also sarcastically told the bereaved family to use the balance of N25 million they failed to bring, for the burial of their bread winner.
Unfortunately for two of the former deputy governor's errand men, they were also gunned down by the kidnappers for daring to bring what they described as a paltry sum to them.
Three suspected members of the kidnap syndicate who allegedly participated in the kidnap, were however arrested by the Lagos State Police Command in August 2014, where they gave starling revelations on how Nwike was murdered and further disclosed their culpability in high profile kidnap cases in the country.
Another case was that of a 75-year -old woman, Mrs Theresa Adaku Edid, who was abducted right in front of her house at Ohoba-Ohaji /Egbema local government area of Imo state, on April 14 2011. As if her abduction was not devastating enough for members of her family who were asked to pay N1m for her release, the kidnappers reportedly contacted them on the phone and casually informed them of her death while in their custody.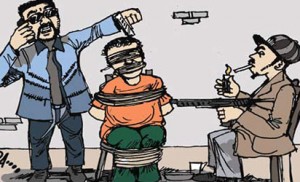 This was however , one month after payment of the N1 m ransom. One of her children, Pharm. Edidi Micheal who spoke with Saturday vanguard then, said "When I spoke with my mum while in their custody and asked her how she was faring, she told me she was finding things difficult over there and pleaded that   I should do all I could to get her out of there.
" I managed to rally round and I got N1million with a promise from them to release my mother in six hours but I waited in vain without any sight of my mum and when I called again, the phone was switched off. "A month later, they called to inform me that my mother was dead and that they have buried her. They also told me that my 1 million was gone".
Victims of kidnap
One of Nigeria's most respected actors,  Pete Edochie was on August 16, 2009 abducted on the Afor-Nkpor road, near Onitsha, Anambra state , after his car was ambushed by some gun wielding men, while on his way from his Enugu home to an event in Onitsha. He was however released later.
Shortly after, Nollywood actress , Nkiru Sylvanus was added to the list of numerous victims of kidnap. Ms. Sylvanus who was in the company of three others was reportedly whisked away around 8:30pm, penultimate Saturday, in Owerri, Imo state. Her abduction occurred barely one week after the kidnap of Prof. Kanene Okonjo, mother of former Nigeria's Finance Minister Ngozi Okonjo Iweala. The list is countless.
At a point, the alarming rate of kidnapping forced most easterners to avoid their home towns, while the aged and the young ones back home, fled , to stay with their relatives in other parts of the country. However, others who had no where to go to, resigned to fate.
Re-emergence of kidnap
However, security operatives in the region with the support of government at both state and federal levels managed to put the situation under control.
For a while, there had been a lull in kidnapping in the South east. But Nigerians are currently witnessing its re-emergence . Kidnap cases that indicate the re-emergence were those of renowned  Vanguard  columnist, Ms. Donu Kogbara, Mrs. Toyin Nwosu, wife of the Deputy Managing Director of The Sun newspaper, Mr. Steve Nwosu and former acting Vice-Chancellor of the Federal University of Agriculture, Makurdi, Prof. Emmanuel Ogun­ wolu.
Others include that of brother of a former senior officer of the Department of State Services,DSS ; son of the Vice-Chancellor of the University of Port Harcourt, Prof. Ndokwa Lale, Ejira Lale and Mrs. Esther Uzoma, wife of a university don and social critic, Prof. Nath Protus Uzoma.
Surprising , this time around, it has snowballed into the South West region with both the old, young , rich and average income earners as targets. One of the recent kidnap sagas that further affirmed the spread of kidnap in the South West region, was that of the abduction of elder statesman and former Secretary to the Government of the Fed­ eration, Chief Olu Fa­ lae, by gun men suspected to be Fulani herdsmen , in his farm at Ilado , along Igbatoro road in Akure, Ondo state , last Monday.
It came on the heels of several other kidnap in­ cidents in different parts of the South West region, with that of wife of the Deputy Managing Director of The Sun Newspaper, Mrs Toyin Nwosu , barely a week earlier.
In the case of Mrs Nwosu, her abductors suspected to be robbers , raided her Ago home at the wee hours , penultimate Monday. Rather than leaving with their loot, the gunmen whisked Mrs Nwosu away, right in front of her helpless family members . Thereafter, they contacted her family demanding for N100 Million naira ransom. She has also been released but her family did not disclose whether any ransom was paid.
A week before her abduction, the Chairman of Cometstar Manufacturing Company, Sir James Uzochukwu Uduji, was also abducted by unknown gunmen at 7th Avenue, Festac town, in the Amuwo Odofin Local Government Area of Lagos.
Like the case of Mrs Nwosu, his abductors reportedly pretended to be robbers . They were said to have first hit his vehicle on reaching a bad portion on 72 road junction. When the driver alighted to ascertain the level of damage done to his master's car, he was reportedly shot, while his defenceless boss was whisked away.
In his case, his abductors reportedly insisted on collecting $1million, equivalent of N220 Million . It was gathered that his family had paid the sum of N100million . But the abductors insisted on having N220m failure of which they threatened to kill Uduji.
Children as targets in Lagos
Before the emergence of high profile kidnappings, there had been several others in the South West region,where children were the major focus. One of such was the popular case of the kidnap of the Orokoyas children; , Demola, 6; Adedamola, 4, and Aderomola, 11 months, five months ago, by no other than their maid, Mary Akinloye , 24 hours after she resumed work at the Children's Lawanson, Lagos home.
Kidnappers have devised different methods of carrying out their sinister motives. They go as far as even visiting churches and mosques pretending to be worshippers, only to strike at the slightest opportunity .
Barely eleven days after the kidnap of Orekoya's three children by their new maid who was however arrested by operatives of the Special anti Robbery Squad, Ikeja , a 3 year-old girl, Oluwwabunmi Ajelero , was kidnapped from the Surulere Baptist Church, on Ojuelegba road, while service was ongoing . Also in this case Oluwabunmi was later released.
Also in September, a four-year-old girl was reportedly kidnapped from the Cherubim and Seraphim Church in Lagos,by an unidentified man who stormed the church's premises while her father and other members of her family including the church members were sleeping.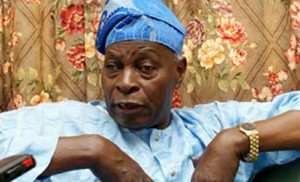 Just three weeks ago, the Itire Division of the Lagos State Police Command foiled an attempt by a woman to kidnap three children who were returning from a mosque. Again, policemen at Sururlere division recently arrested a kidnap suspect who abducted an eight-year old boy who was returning from a summer coaching last month. The list is endless.
Priest, reagent not spared
Three months ago, the parish priest of St. Benedict's Catholic Church, Rev Emmanuel Akingbade was kidnapped by a three-man kidnap gang from his house in Ido-Ekiti in Ido/Osi Local Government Area of Ekiti State, with his abductors demanding N20 million ransom. This happened barely a month after some health workers were also abducted in the state.
Also in June 2015, a female reagent in Ondo state was abducted by gunmen,along Owo-Akure road, on her way to the Federal University of Technology,Akure ,FUTA , where she was officially invited to attend the university's inaugural lecture .
A month earlier, in Oyo state, the executive secretary of the Cocoa Association of Nigeria, Segun Adewunmi, was abducted at his residence in Aawe, Afijio Local Government Area , but was later released after seven days in the kidnappers den, with four of his suspected abductors arrested.  In Ogun state, the Police Command uncovered several dens of kidnappers with some victims rescued and some arrests made.
The discovery of kidnappers den in Ibadan as well as many other cases of kidnapping in Ikere Ekiti , Akure and other parts of South Western States underscores the growing apprehension over a menace now on the rise in some parts of the country.
Armed robbers switching to Kidnapping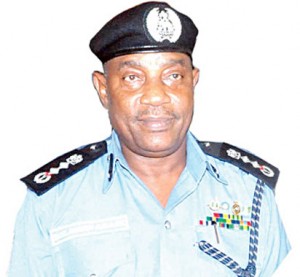 From the foregoing, it is obvious that many armed robbers are taking to kidnapping. The reason for this is not far fetched as some suspects who were arrested attributed the recent focus and subsequent switch from robbery to kidnap to the less risk and huge amount involved.
For instance , a kidnap suspect had in his confessional statement disclosed that he got N2. 5 million out of the ransom paid for the release of a victim, an amount he said he never made in his five years as a member of a robbery gang. Again, suspects have revealed that kidnapping had less risks than armed robbery who have had to clash with police in some cases.
Robbers are not sure of all their operations. Sometimes they succeed in their operations but most times they fail. Kidnapping appears to be more lucrative.
From confessional statements of some kidnap suspects, it was discovered that some of them quit robbery for kidnapping because they made more money. Other factors some arrested suspects attributed to their indulgence in kidnap included unemployment and poverty.
International connection
Investigation at Saturday's Vanguard's disposal revealed that some of these kidnappers come all the way from neighbouring West Africa countries to perpetrate this heinous crimes, after which they return back. It was also discovered that some kidnappers in Nigeria have other homes in neighbouring country where they flee to after a successful kidnap operation,thereby making investigation by security operatives difficult.
A ready case in mind was that of the arrest of a suspected kidnap kingpin popularly known as Kelvin China, in Ghana , in year 2013. The suspect had confessed during interrogation to be behind several high profile kidnaps in Nigeria.
Domestic workers connection
Saturday Vanguard's investigation further showed that some of these kidnappers sometimes go to social media to peruse profiles of their intending victims. Thereafter, they would trail him or her to a designated place where they would abduct the person. It was also revealed that sometimes, domestic workers work hand-in-hard with kidnappers, by giving them information on the financial status of their bosses .
Also, security hints at Saturday Vanguard's disposal showed that exotic cars, sometimes easily give intending preys away, as kidnappers have been discovered to go round areas per time , in search of ready victims driving in posh cars. Their choice of victims as revealed by some arrested kidnap suspects depend on the type of cars driven by the individual.
Such individual as gathered, would then be trailed to his or her house, from where they would be monitored for some days before the kidnappers would strike .
IGP rises to the challenge
However on assumption of duty as the Inspector General of Police, Mr Solomon Arase, deplored anti-crime defectives to Ondo and other states of the federation , with a view to checkmating activities of kidnappers and other forms of criminality .
He has also assured Nigerians that the Police would do its best to stem the tide. Speaking to journalists during a condolence visit to the Awolowo family over the death of their matriarch, Arase dismissed report that kidnapping was on the increase, stating rather that the Police had recorded successes in abduction cases.
According to him : "Let me debunk the impression that there has been a tremendous increase in kidnappings in Nigeria. Kidnapping has [always]been there and we are doing our best to stem the tide. Comparative figures outside Nigeria show that ours is still within manageable levels.
Whenever it happens, we are able to arrest the kidnappers  and deal with them. "Criminals can't overwhelm Nigerians. Definitely, it will not happen under my watch and leadership. We should not get apprehensive about this. I can assure Nigerians that we are on top of the situation and will make sure that we have a secure environment." he said.