The National Union of Food, Beverage and Tobacco Employees, NUFBTE, on Friday confirmed that La Casera Company Plc has reinstated the 700 workers it sacked in September.
The head of Education Department of NUFBTE, Mike Olarenwaju, confirmed the development to the News Agency of Nigeria (NAN) in Lagos.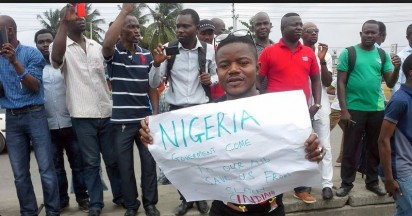 Mr. Olarenwaju said the management of the company met with union members to resolve the dispute and that the workers had been asked to start work.
He said officials of the union would meet with the workers next week to finalise issues with the in-house union.
La Casera management had disengaged the workers over the alleged invasion of the premises by hoodlums.
At least 1,300 workers, consisting of 700 staff members and 600 casual workers, arrived at the office on September 14 to find information pasted on the gate that their jobs had been terminated.
It was not immediately clear whether the 600 casual workers were also recalled.
The union officials picketed the company for unlawful sack and denial of the workers' right to be unionised.
The company had before the incident filed a motion at the National Industrial Council (NIC) where the union also took the case to.
After hearing the matter, the court granted the union its plea for an Order of Interim injunction restraining the management from terminating the appointments of the workers till the determination of the suit.
?
The court decision signed by the honourable judge, O.A. Obaseki- Osaghae, however directed that all parties to "maintain the peace and take no action that will lead to a breakdown of law and order".
The case was adjourned to Oct. 19 for hearing of the two pending motions.
(NAN)