By Jonah Nwokpoku
The Federal Government has been urged to pay more attention to senior citizens in Nigeria to improve their welfare by addressing the numerous challenges confronting them.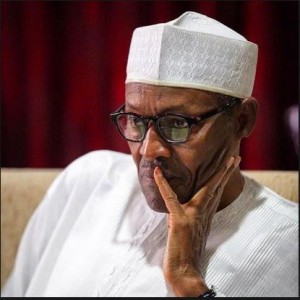 The Executive Director, 3rd Age Initiative, a Non-Government Organisation, NGO, dedicated to the welfare of the elderly in Nigeria, Mrs. Toun Giwa made the appeal during this year's Old People's Day celebration in Lagos.
Addressing newsmen during the event, Giwa called on President Muhammadu Buhari to put in place measures that will address the plight of the elderly.
She said: "I am happy that the president is a senior citizen himself. We want him to pay particular attention or, at least, lean on those, who should pay particular attention on everything concerning the elderly.
"For the state governments, we want to appeal to them to help the local governments to work. The local government has to work. We no longer want to hear local government chairmen complaining of lack of fund or that their hands are tied. There are very little things that help the elderly that the local government can do.
"Sometimes they complain that the sidewalk is too high and at zebra crossings, nobody stops for them anymore. These are some of the things we are also looking at legislating on."
She said over the past four years, 3rd Age Initiative had tried to let the state and local government understand the plight of the elderly, and that although they continue to lament lack of finance "we can never stop talking because that will make matters worse."
Giwa said: "We are hoping that this current government will be more positive and do more for the elderly."
It was not that the others did not do anything, but they accomplished little to address the needs of the elderly."
This is because we still hear of old people who want to receive their gratuity and pensions and still have to stand under the rain or sunshine and some don't eventually get to live to receive that salary. And you know, people have continued to steal the pension funds and no punishment is being meted out to them. No one has been jailed, no one's accounts have been frozen or any one forced to return any money. So we have to keep advocating."
She said access to retirement pensions still remains one of the greatest challenges confronting the elderly in Nigeria today.
She said: "For those who have worked in the civil service, their pensions remain one of their greatest challenges. And this is why we have to get more responsible and understanding people into government, which is so important in addressing the challenges confronting the elderly. Pension is very important. There are elderly people who did not retire from government. They retired from the informal sector and they have to live as well. So we have to make sure that things work. The elderly should enjoy as much rights as everyone else but we know that there are some things that are peculiar to elderly people. For instance, healthcare and most of them have no money to take care of their basic healthcare needs. Most people who are well off travels overseas on medical tourism but what about those who are not? So the hospitals must work."