By Johnson Omomadia
As we continue with this series, I want you to say it loud to yourself that "My case is not hopeless for God will definitely do something about it". Walk in faith today my brother, my sister, my friend. Wipe away the tears, forget about the pain, sorrows, shame, humiliation etc of yesterday, for a change is coming your way through this word of the Lord. Believe it, act it and it won't be long, you will start singing sweet songs of praise and worship.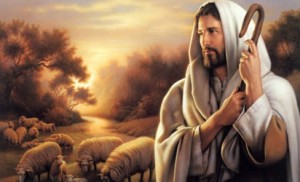 You are not the only one who sometimes feel as though their case is the worst and can never get any better. For some friends and family members may have taken you to so many places looking for solution.
Maybe from one native doctor to another, from one hospital to another, from one bank/ financial institution to another, from one prophet to another, but instead of things getting better, it gets worst.
Definitely, a man who may have done all of these and yet no solution is sight, will most likely surrender to fate and just say whatever will be, will be. Some may say maybe this is my destiny and this is how God wants it to be. This my beloved is not true. The present situation is not your destiny. It is not your end. It is not how God has designed your life.
Remember what He said in Jer 29:11, " I know the thought that I think toward you, saith the Lord, thought of peace, and not of evil, to give you an expected end". So you can see now that the devil has been deceiving you. God has a good plan for you. This is why I am confident to let you know that you are coming out from whatever predicament that you may be in right now.
In reading 3 John 1:2, you find that God said it is his will that you " prosper,  be in health, even as your soul prospereth". If this is not happening in you life, you have every right to reject it now. Plug into God's will and see the mighty hand of God that is not shortened but can save. Stop saying that there is no remedy for my situation, because there is a solution.
No matter how bad your case may be, if God can see Jesus in you, Your solution will definitely manifest, for with God, nothing shall be impossible, and absolutely nothing is too hard for God to do. Hear the voice of the Lord, you shall break forth in the north, in the south, in the east and in the west. In the seat of power doors will be opened unto you.
Your season of fervor has arrived, receive it in Jesus name, AMAEN. I sense it strong in my spirit that this word of the Lord has come to set of people. If it happens to you, please don't fail to writr and share what God did to you as a result of this word from God.
Let's look at some cases in the bible. In Mark 5 alone, you find 3 different people whose cases were peculiar and hopeless. There was absolutely no way out for them with men. First we have the case of the man that was demonized with legions of demons. No one could come near him or bring deliverance to him. In fact men were afraid of him. No man could help him neither could he help himself.
But when Jesus came into the scene, the man's hopeless condition changed. The bible says, when the people came to Jesus, they saw the man that was possessed with the devil, and had the legion, sitting and clothed, and in the right mind and they were afraid [vs. 15]. Listen to me from today, deliverance and restoration that will cause your enemies to be afraid has come to you now in Jesus name.
Another case was that of the woman with the issue of blood for twelve years. Having spent all she had, instead of getting any better she grew worse. You can imagine all her efforts to get well proved abortive. Her wealth was spent and still no solution in sight. But then when she heard of Jesus something in her inside arose and said my solution has come. Her hopeless situation changed.
And of course, when she came in contact with Jesus, her life threatening  sickness received life. I curse that terminal sickness in your body, child's body to dry up and come out in Jesus name, for by the stripes of Jesus you are healed. Rise up from that bed and begin to walk as the Spirit of God begins now to quicken your mortal bodies.
For every step you take, supernatural power and grace will be imparted into you until your wholeness is fully restored in your life. Hear me, the infirmity, sickness and disease cannot kill you, for Jesus has paid for it all. The third case will come up next week.
TESTIMONY
Recently I lost my mother who was virtually everything to us because my father has aged and fallen sick for some time now. All hope of me continuing my education was lost. I came to Lagos to stay with my elder sister and her husband but there was no solution in sight.
As God would have it, my sister's church (Christ Reality Church) called for a two weeks fasting and prayer, and God gave my in-law a supernatural financial breakthrough. All my needs and bills have been paid and I am now back in school to God's glory. Sis. U.A. Imo State.
Do you want to experience the season of God in your life? Then you must receive Jesus Christ as your personal Lord and Saviour if you have not done so already. To receive Him, Pray this prayer.
Father, your word says that whosoever shall call on the name of Jesus shall be saved. I hereby call upon the Name of Jesus. Break every covenant between me and the devil, and make me a new person.  Fill me with your Holy Spirit in Jesus name. Thank you Father for saving me.
I believe that the word has richly prospered your life. Write to us or send us an E-mail of your testimony and let us rejoice with you for Jesus is real. Your praise reports and prayer requests are welcome.
How would you like to be a part of this exciting great work of Go? Join the Reality Achievers Partners' [Financial supporters of our ministry]. All that is required is your financial contribution to enable us fulfill our God-given vision. On our part, we stay in prayers for you.