By EPHRAIM OSEJI
Delta Peoples Democratic Party (PDP) chieftain, Chief Fred Majemite, has given credit to Governor Senator Ifeanyi Okowa in the area of job creation.
Speaking  to  journalists in Ughelli, Delta State, Majemite said that inspite of the lean resources available to the governor, he had performed creditably in his 100 days in office, having employed 6,000 youths under his job and wealth creation programme, christened "Okowaplus".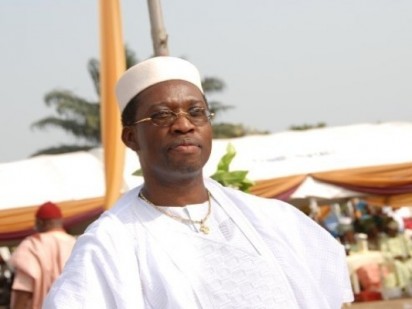 "He has started well by initiating the employment of 6,000 youths under his youth job creation scheme programme. If he maintains his promise of employing 6,000 youths every six months under the scheme, that means Okowa means well for the youths of the state in terms of job creation and empowerment," Majemite disclosed.
He pointed out that despite the lean resources available to the state, Okowa was still able to accommodate the political class on appointments.
He said, although the political appointments might have not gone round, party faithful should be patient with Okowa as he may do more when he finally settles down and has enough resources to manage the affairs of the state.
" However, the point must be emphasized, that we are all members of a big family of the PDP, no one is less", Majemite  explained.
The PDP chieftain also gave kudos to Okowa in the area of revamping technical education and infrastructural development.""On assumption of office, he kick started the revamping of three technical colleges in Agbor, Ofagbe and Sapele. The three schools are presently undergoing extensive infrastructural overhauling. Beside, two General Hospitals in Patani and Abavo are being rebuilt, while the reconstruction of Sapele Main Market is nearing completion with extensive repair works also ongoing at Okpanam road in Asaba and other major roads in the state," he observed.
He said at the pace Okowa is going, if given more time, he would perform to the glory of God and ensure the prosperity he promised Deltans.