By Festus Ahon
Governor Ifeanyi Okowa does  not want to be caught on the wrong foot in his efforts to address the needs of the people of Delta State    Few weeks after he assumed office, he sent a bill to the State House of Assembly to restructure the Delta State Oil Producing Areas Development Commission, DESOPADEC.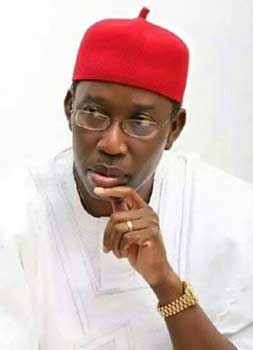 The bill, which generated a lot controversies among stakeholders in the state, according to the governor, was to make the running of commission cost effective and enhance its effectiveness in addressing the needs of the oil bearing communities.
With the bill passed into law and assented to, the chairmanship of DESOPADEC is now on part time basis. There is Managing Director and four Executive Directors, who are now saddled with the day-to-day running of the commission. There are eight board members representing oil bearing communities also on part time basis unlike in the past where the board chairman, secretary and members of the commission were on full time thereby increasing the financial burden of the board.
As part of his effort to reduce the cost of governance, Governor Okowa has reduced the State Executive Council members to 20. He has  initiated job and wealth creation scheme for the youth to make them self sufficient and employers of labour.
In the first lap of the scheme, has drawn 1,345 youth from the 25 local councils for training under the Youth Agricultural Entrepreneurs Programme, YAGEP and Skills Training and Entrepreneurship Programme, STEP.
The State Government in a statement signed by its Chief Job Creation Officer Prof. Eric Eboh, said: "The overall strategy of the job creation scheme is to equip unemployed youth with the technical know-how, vocational skills, values and resources to become self-employed and  employers of labour."
Depending on the enterprise, the duration of the training is between three and six months. A monitoring and mentoring mechanism has been incorporated into the scheme to track performance of participants and provide them counselling when necessary.
In bringing dynamism into his government and making it more people oriented, Governor Ifeanyi Okowa within one week of inauguration, sent a bill he christened 'Asaba Capital Territory Development Agency' to the State Legislature.
The bill which has since been passed into law is to guarantee sustainable and quality development of the Asaba capital city. To make the dream of the agency come true, a technocrat and politician, Chief Clement Ofuani was appointed as its director-general.
In the last 100 days, Okowa has brought some cohesion among the political class, especially those of his Peoples Democratic Party (PDP) stock. So far, he has been building and improving on the legacies left behind by the administration of Dr Emmanuel Uduaghan and Chief James Ibori. Apart from the seeming political crisis in Uvwie Local Council, there has been relative political stability and security of lives and property in the state.