By Clifford Ndujihe, Charles Kumolu, Gbenga Oke & Levinus Nwabughiogu
PRESIDENT Muhammadu Buhari assumed power, last May 29, on a promising note. Riding on the crest of his change agenda and incorruptible mantra, he won what is arguably Nigeria's tightest presidential election in recent times on the platform of the All Progressives Congress (APC).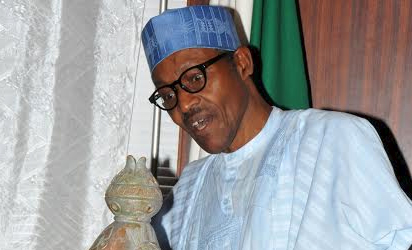 During the campaigns, he promised Nigerians that things would no longer be business as usual especially in the area of corruption. He also promised steady power supply, employment creation, implementation of the United Nations Environmental Protection report, ensuring  security of lives and property of Nigerians, expanding the nation's economy and infrastructural development and to resuscitate industries.
Buhari's other promises include embarking on massive construction and rehabilitation of roads, fighting terrorism, granting Lagos a special status, investing heavily in agriculture, ensuring steady power supply and improving education among others.
More than three months after, has Buhari started fulfilling these promises? How far has he fared? The response of eminent Nigerians to these questions are divergent. While some hailed him for the modest milestones he has recorded so far, others gave him hard knocks for some of his policies.
Buhari's is living up to expectation – Mohammed
Second Republic Lawmaker, Dr. Junaid Mohammed said so far, President Buhari has lived up to expectations and his government will be the best among administrations Nigeria has ever had.
His words: "I am not a supporter of putting a time-line on governance and the idea of 100 days is alien to the Nigerian constitution, our system of government and  the political parties. However, I have no doubt that the Buhari presidency will be the best we have had in any democratic setting in this country.
"Of all the former Presidents that we have had, I believe Buhari is the only one with zero tolerance for corruption in the real sense of it and since he took over the reins of power, electricity has improved in this country. I can tell you right now that I can see some level of fear in people including the telecommunication companies because they now know that if they breach any law, they will be sanctioned.
I can assure you that safety of lives and properties have tremendously improved under his administration especially in the North-East while the oil sector is receiving a lot of improvements with the appointment of new hands.''
He has changed our attitude in 100 days – Attah
Speaking in like manner, former Governor of Akwa Ibom State, Obong Victor Attah, in response to a question on what has changed in 100 days of Buhari's administration, said: ''If nothing else has changed, I will say without fear that attitude has changed. Everybody is so afraid now to do the things we are known for. If you say nothing has changed, you can't be serious.''
Corruption no longer fashionable with Buhari's govt – Atiku
Former Vice President Atiku Abubakar said the government of President Mohammadu Buhari has sent a strong message that the era of impunity was over, and that "corruption is no longer fashionable." He also stated that the first 100 days in office of President Muhammadu Buhari has reinforced his confidence, that despite the perceived slow pace, "Nigeria is on the path of progress and bright future."
He explained that corruption was the biggest obstacle to development. Atiku in a statement by his media office in Abuja, yesterday, noted that the period has witnessed a clear departure from the culture of impunity, inertia and apathy in governance. According to Atiku, the new administration has succeeded in blocking revenue leakages and diversions, which feed corruption.
He said that Nigerians could see tangible facts that the country is already moving in the right direction, which he attributed to President Buhari's leadership by example style.
The Former Vice President also noted that for first time in the recent past, Boko Haram terrorists had faced a fiercer response from newly motivated armed forces, adding that the terrorists were in disarray, attributing the success to the new offensive strategy adopted by the government.
He however appealed to Nigerians to be patient with President Buhari, stressing that some major reforms that would change the status of the country might take time. Atiku also decried the level of poverty and unemployment in Nigeria, submitting that it was inconsistent with its oil wealth.
Buhari has established northern supremacy – Uko
Differing, Deputy Secretary of the Igbo Leaders of Thought, Evangelist Elliot Uko, said: ''The General has made it difficult for Nigerians to objectively appraise his first 100 days in office. Apart from successfully establishing Northern Supremacy and making very sensitive appointments without consulting his party, he has remained a sole administrator and shows us he cannot trust even the people, who funded his election.
In the first 100 days, industrialists cannot remit funds to their overseas partners due to his dollar policy, businesses are closing shop unless they patronize Bureau de changes, who are all his kinsmen. The Boko Haram insurgents, who Dr Jonathan degraded and paralyzed in February/March have made a rebound, killing people every day.
''By May 29, 2015, Excess crude account was at $2.1bn. Exchange rate was N186.50 per dollar. Bag of rice was N8,500 per 50kg. External reserve was at $30.2bn. Today, because the dollar exchanges at N220, prices of commodities are rising by the day. All we hear every day is probe, probe, probe.
Arranged protesters will arrive Aso villa every other week to pledge their support to Buhari's one man rule and Mr. Femi Adesina will be on hand to address them. These are the obvious legacies of his first 100 days Nigerians can see. Are these signs of things to be expected in the remaining three years and nine months?''
There's light at the end of the tunnel –Adegbuyi
A chieftain of the Afenifere Renewal Group, Mr Bisi Adegbuyi, said there is light at the end of the tunnel, if the steps taken so far by Buhari are anything to reckon with. His words: ''I do not belong or share in the tokenism of 100 days in office. There are two underlying assumptions underscoring the 100 days cliché. First is, ceteris paribus, the government before the incumbent was a responsible and responsive one and therefore the incumbent won't have to start from the scratch.
But when a government finds itself in a position where the current government finds itself with regard to the humongous recurrent expenditure content of the budget, massive corruption, large-scale leakages, it becomes practically difficult for such government to showcase fundamental achievements or landmarks within 100 days. President Buhari's mandate is for four years and therefore I will rather assess him on the basis of that.
''However, if the steps taken so far by the government are anything to go by, there may well be light at the end of the tunnel. Make no mistakes about it; we are not looking for a saint as our president. He is expected to have his foibles and idiosyncrasies but on the balance, he deserves our total and unflinching support. He deserves to be given ample time before we can ask for the roll of the tape.''
Era of maladminis-tration impunity disap-pearing – Etiebet
Former National Chairman of the All Nigeria Peoples Party, ANPP, Chief Don Etiebet, gave Buhari high marks for preparing the grounds for launching Nigeria into greatness in 100 days.
''To me, a lot has changed. The era of impunity of maladministration, unbridled corruption, injustice, carry-go and I  know him syndrome is disappearing.  An atmosphere of fear to commit crime and discipline is seeping into the fabric of our lives. And that is what we need to move our country forward, to earn respect in the international community, which is already taking root, to manage our dwindling resources well and turnaround our economy.
''With a stroke of the pen, President Buhari has put the profligate use of foreign exchange in check and stopped executive recklessness in a jiffy. He has shown executive leadership in governance. I fervently believe that with this background, a lot has been achieved to launch Nigeria to greatness within a short time. His 100 days are positively memorable and Nigerians are proud of it,'' he said.
It's been 100 days of nothingness –Mbagwu
On his part, a chieftain of the Peoples Democratic Party (PDP) and Managing Consultant, Simeon and Rose Associates, Chief Cliff Mbagwu, said there is no cause for cheer yet.
''Going by what one reads in the social media, Buhari has generated so much division and ethnic hate in 100 days than we have seen since  1970 through his total lack of sensitivity to our diversity as manifested in his lopsided appointments. Never in the history of democratic governance in Nigeria has a president made 35 appointments with 27 of them going to his section of the country.
''His tribal mindset has almost laid waste all the efforts of past leaders including military ones to build national cohesion. Those who are benefiting from this abnormality can of course rationalise it but the fact remains that in 100 days this president has perhaps put us on the road to Somalia,'' he opined.