By Olasunkanmi Akoni
The All Progressives Congress, APC, in Lagos State has blasted the Peoples Democratic Party, PDP, for scoring  Governor Akinwunmi Ambode low, describing the assessment as laughable.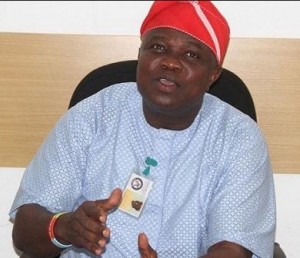 Speaking through its Publicity Secretary in the state, Joe Igbokwe, APC said PDP could not recognize achievement when it saw one and wondered how a party that wrecked Nigeria in 16 years of disastrous leadership could assess performance of a party that had taken Lagos to new heights as one of the few mega cities of the world.
APC said Lagos PDP lacked sense of reasoning on what performance was.
It stated: "We see the laughable outings of Lagos PDP in the media after its last disastrous electoral woes as tortuous efforts to stave off its certain death.
"We see their laughable efforts to critique the government in Lagos as borne out of the near death struggle to survive its own huge liabilities as a failed party that ran a failed government that prodded Nigeria to the precincts of a failed nation.
"We wonder what else could make a party that failed woefully in 16 years and which suffered a disastrous electoral defeat as a consequence, to be so obsessed with performance in the first one hundred days than trying to stay afloat when it is being washed away by the tides of history."
"However, we want to educate Lagos PDP on performance in office, should they continue to deliberately believe that Nigerians are fooled by their antics.