By Ugochukwu Alaribe
Aba—Ohanaeze Youth Council, OYC, says Ndigbo will never regret her decision on the March 28, 2015 presidential election where it backed former President Goodluck Jonathan.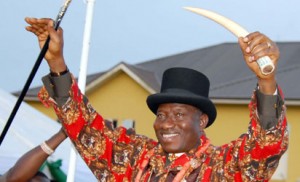 In a statement by its National President, Mazi Okechukwu Isiguzoro and Secretary, Mazi Okwu Nnabuike, the youth group reacted to a recent interview credited to Imo State governor, Rochas Okorocha in which he blamed Igbo for being the cause of their exclusion in recent appointments made by President Muhammadu Buhari.
According to the statement, "Gov. Rochas Okorocha lacks the locus standi to speak for Ndigbo and has no mandate of Ndigbo to speak on their behalf. We wish to remind him about the role he ought to play since he is comfortable with Buhari's neglect of Ndigbo in the appointments he made so far.
"Gov. Okorocha should know that Ndigbo will never regret the political decision they took on the March 28th Presidential election because the implementation of National Confab which would have addressed the glaring imbalances in the Nigerian federation, among other issues of national interest, determined the decision of Ndigbo.
"Okorocha should concentrate on how to make Imo better through prompt payment of salaries and pensions to workers, and improve the lot of the Imo citizenry rather than dabbling into the affairs of Ndigbo."
The youth group accused the governor of being in the group which allegedly caused Ndigbo to lose the SGF position when they refused to speak with one voice, and urged him to channel his energy towards drawing Buhari's attention to adhere to the federal character principle in appointments.