Uhanan Musa is a social entrepreneur and the founder of Young Women's Leadership Initiative and leadership development. She is also a self-improvement blogger. She has a passion for change and leadership. She holds a Bachelor's degree in Economics from the American University of Cyprus, a Master's in Business (MBA) from the University of Wales UK and a Project Management Certificate from Villanova University USA. In this interview, Uhana reveals how women can  create a competitive edge in their businesses among other issues.
By Kehinde Ajose
WHAT is your definition of a succeeding woman?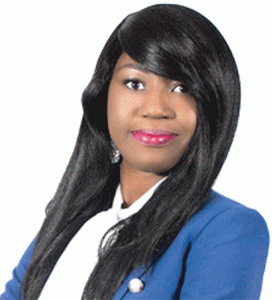 First off, Success is the fulfilment of your purpose and behind every successful woman is herself because she is the decision maker of her life. A succeeding woman is a woman of substance. A woman of substance is someone whose life has meaning and purpose. She lives life with intention, love and passion. She epitomizes the meaning of "walking prosperity" because she is indeed blessed.  A succeeding woman is a whole woman.
A woman who has It all: – A career or a business, a marriage, a family, a good social circle or relationship and is able to manage it all simultaneously. It's very hard to achieve and strike that balance. The contemporary era requires women to successfully juggle work, business, marriage, family, service and play and this is very difficult to accomplish but by the grace of God, It is not impossible.
Succeedingwoman
The best description of a succeeding woman is the Proverbs 31 woman.
For women in business, how can they create a competitive edge for their brands?
You have to "Be Different" to stand out from your competitors. Anyone can offer a product or service in the market but you'll have to be unique and different from the rest to be successful. I learnt this business strategy (Product Differentiation) from my MBA marketing course. A good question to ask yourself is this: There are a lot of brands out there offering the same product and service, why should people pick mine?
Be Authentic.   For women in business, there's a lot of rivalry and unfair representation. Competitive rivals always try to imitate and steal business ideas and strategies but they forget they can't steal execution or passion.
Don't waste your time trying to imitate or duplicate someone else's idea, venture or profession. You too have something unique and distinctive to offer and you do yourself and the world a dis-service when you take the short cut to success .Be genuine and stay true to your brand. Transparency and trust is essential.
And also Be well-Informed .To stay ahead of competition you need to keep yourself updated and in-touch with the latest trends in business. Nothing in life stays the same. Embrace change and welcome new strategies to implement and manage it. Thanks to the new social media and internet age that makes information easily accessible.
Finally, Be Excellent in all things. To have a competitive edge requires being your best self. Have faith. Faith will always push you in the right direction, be morally sound. You must stand and believe in something that cannot be compromised or wavered. Most of all, work hard. Nothing in life comes easy.
Why do you do what you do?
I  think passion.  I am  very passionate about women and youth empowerment, leadership development, and motivating others to be their best. I also have a burning desire to make a difference, to use my opportunities and resources to give back and the other is my purpose. I realized that I cannot run or hide from my God given purpose and I must do all that I can so at the end of the day every talent and skill that I have been blessed with will be used in a positive and impactful way. I also understand that to whom much is given, much is required.
What made you set up Young Women's Leadership Initiative?
I felt a need for a revolution. Young Woman's Leadership was founded in order to provide young women with the tips, tools and resources to live a meaningful, purposeful and impactful life. Our goal is to spread passion, raise awareness and offer solutions to and for young women. Young Woman's leadership Initiative provides mentorship opportunities, women empowerment conferences, resources and opportunities to give back. I am passionate about women and youth empowerment.
As a woman I have a natural desire to see other women succeed and do better for themselves. I wanted to make sure that young women had chance especially young women in African countries. I am Nigerian and I feel like my responsibility to make sure that young girls are given the same opportunities I was afforded. This is my way of giving back to society.
How did your growing up prepare you for this?
While growing up I was fortunate to attend seminars and read books that motivated me. I never thought I will eventually take this up as career. I believe that from a young age the exposure to resources and opportunities engulfed me and shaped who I am. I realised quite early my passion for helping, serving humanity and being able to lead was a unique trait for me.
How can women become change agents in their societies?
In the words of Mahatma Ghandi "Be the change you want to see in the world". People are more likely to change and be influenced by the attitude of others and the examples they set. To be a change agent one needs to keep an open mind, find a common ground and influence by example.
Source ofinspiration
Women play an extremely important role as change agents in their families and societies. As change agents, Women serve as a source of inspiration for other women. Their journey serves as a road map or guide for other younger women looking to make the same impact in the future.
It is the responsibility of women to give back and ensure that the next generation of women are smarter, greater public servants and more accomplished. That is why I created Young Women's Leadership Initiative to Give Women in Leadership positions an opportunity mentor and empower young women.
I am who I am today because of women who made it their responsibility to guide and mentor me and I have to give back by doing the same.
What is the greatest price you have paid for your passion?
Leadership and entrepreneurship can be a lonely road but is well worth the journey. It is a selfless life in which the demands for the cause come before your own needs. I've made a lot of sacrifices to make my passion a reality. First I had to disengage myself rom distractions that interfere with my goals.
Then I made sure I had the necessary foundation required to be an expert in the field. I enrolled for a certificate course with London's coaching academy. I  studied and was mentored by successful leaders in business. Most importantly, I believed in myself and surrounded myself with people who made it their business to see YWLI become a success
What is that one quality you cherish most about yourself?
I thank the Lord for the gifts He has blessed me with. There is nothing as important as being focused. I have always known who I wanted to be and I could do this is because I know what I want. My passion is my drive and God's unending support and favour have always made way for me."