The crisis in the Peoples Democratic Party in the national leadership and Anambra State seem to be unending. In this interview, Senator Emma Anosike gave his views on the issues affecting the party at both the national and the state leves. Excerpts:
By Enyim Enyim
What is your position on the crisis in the state chapter of the PDP?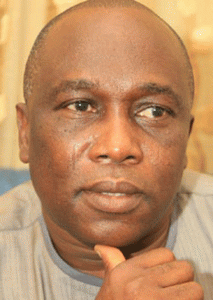 A party is a collection of different individuals that come together to take power. They have different objectives and interests that when not met, fall into crisis. That is what is happening in the national secretariat of the PDP. Our last presidential candidate, Goodluck Jonathan lost the election to President Muhammadu Buhari as a result of carelessness of some managers without political experience.
It behoves on him(Jonathan) to put his party, the PDP in order. It is embarrassing that the party, the largest in Africa will sit down and watch the baby to be thrown away with bath water.
Futureelections
The party should put its house in order. If the party puts its house in order, the party will bounce back and come victorious in future elections in this country.
But Jonathan is reported to have rejected the position of chairman of the PDP BoT?
He rejected BoT chairmanship because he feels he has more role to play beyond advisory. We are waiting for him to call us together including present and past governors, present and past senators and other stakeholders to come together to fashion ways of moving the party forward.
What is your opinion on the continued crisis in the Anambra State chapter of the party?
I feel terribly ashamed with what is happening in Anambra PDP. It did not start today. I had felt that PDP losing Anambra to APGA would have brought sanity and would have taught us a great lesson. But it is unfortunate that the three factions we now have are struggling to go to nowhere. I had thought we could have come together to put our house in order. There are in fact four factions of PDP in Anambra, those who are neutral, the Eze faction, Tony Nwoye faction, Ogubego and Emeakayi factions.
The All Progressive Grand Alliance recently had its convention and elected a national chairman from the same Anambra State where the past national chairman, Victor Umeh comes from. How do you see this development?
I want to put on record that myself, the late Senator Chuba Okadigbo, Arthur Eze and Chekwas Okorie met and made sure that APGA was registered. I was then in INEC committee in the House of Representatives and I made sure it was registered. Chekwas convinced us on why it should be registered and when it was registered Chekwas said the compensation for me was to get a chairman from Anambra.
Ikechukwu Onyeabor was brought by me to be the state chairman. We were looking at Okey Nwosu to be the governorship candidate but he was stopped by Peter Obi. Surprisingly at the end of Victor Umeh's tenure I was thinking APGA will get a seasoned politician to pilot the affairs of the party as national chairman.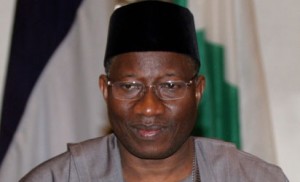 Whatever that is happening in APGA is also the small cousin of what is happening in PDP by the key politicians in APGA who also migrated from PDP. Therefore, I will appeal to the leadership of the party in Anambra and national leaders from the state to remember the dream of the founding fathers of APGA which I am also one.
What is your assessment of Governor Willie Obiano's achievements so far?
I would rate him high in the sense that he inherited a very difficult burden without enough resources and there is nobody you hand over   such problems that you will expect miracles from.
Administratorsand advisers
There were a lot of projects awarded by Peter Obi that were not concluded. Many workers were employed by Obi but instead of sacking workers he (Obiano) increased their salaries.
My fear is that some people are surrounding him and not allowing him to actualize his dream. Some of our brothers from Anambra South and North are causing sabotage which I foresee in future and most of them  are gallivanting in the Government House in the name of being good administrators and advisers.
Therefore, for us in Anambra North we know all such characters and we have been in the field with them before and if they want to sabotage the Obiano government they will fail.
What is your reaction to claims that Governor Obiano used state resources to celebrate his 60th birthday?
It is unfortunate that people are complaining about Obiano's birthday. He was a wealthy man before he became governor and had been eating on the table.