By Johnson Omomadia
God is a faithful God and too faithful to fail you.  He is dependable.  You can put your whole trust in Him and He will never fail you. He has never failed anyone that puts his trust in Him. He will not start failing from you. Do you know that even if God tries to lie, He cannot lie because He is Truth? Whatever He says comes to pass.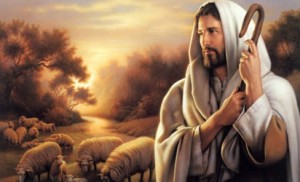 "Now the Lord had said unto Abram, get thee out of thy country and from thy kindred, and from thy father's house, unto a land that I will shew thee: and I will make of thee a great nation, and I will bless thee, and make thy name great; and thou shall be a blessing: and I will bless them that bless thee, and curse him that curseth thee:
and in thee shall all families of the earth be blessed.  So Abram departed, as the Lord had spoken unto him: and lot went with him: and Abram was seventy and five years old when he departed out of Haran," (Genesis 12:1-4). Imagine the mouth-watering promises that God doled out to Abram, a 75 – year old man whose wife was barren.
But God was undaunted. He made the promises to him all the same. How could God leave people who had children to promise a childless man that He would make great nations with his children? Does this not call for laughter? Of course Sarai laughed at God. But the ways of God are beyond full understanding of man.
However, this promise was a covenant and for Abraham to access it, he had to fulfill his own side of the agreement. There are things that God demanded of him if he wanted to get the blessings. Abram had to start by leaving his familiar territory; parents, relations, friends, in-laws to a place he did not even know.
That is the height of faith and trust in God. If God gives us this instruction today, the first thing that will come into our mind is fear. Abraham may have feared. It may not have been easy for him but he had finally obeyed God. Come to think about it. Could you imagine how a man of seventy five years could leave all that he has ever known for the unknown?
Where would he start from?  He had no child; what if he dies trying to get there? In those days, it is a great hazard to travel. But if God is involved in a case, He will deliver what He has promised. Abram was able to leave all and followed God, he was able to trust Him and so God who is able to do what He promised blessed him exceedingly.
As you read this report, God is telling you the same thing; trust in Him to establish what He has promised you.  Naturally, you may not qualify for it: Abraham was not qualified. Medical report had it that they were well past the age of bearing children, and God was promising that impossibility.
So trust God to do that seeming impossible thing in your life. God is God. He has not changed.  Whatever He say He will do, that He will do. But you must trust and obey Him.
If you can just take a step of faith, you will experience His manifold blessing. Like Abraham, you will be favoured anywhere you go. You will be blessed and be a blessing to multitudes and nations. Today, the whole world is filled with great nations who came from the children of a man who was childless at 75.
What has God promised you? Maybe you are a single lady and are aging quickly or you are a graduate and unemployed or your marriage is full of storms. God is still the same.  God's word for you is that you will surely get married and be fruitful in your body; you will not only be gainfully employed but you will one day be an employer of labour, your marriage will be for signs and wonders. Believe it, and it shall come to pass.
Do you want to experience fruitfulness of God in your life? Then you must receive Jesus Christ as your Lord and Savior. Pray this simple prayer. Father, you said that whosoever shall call on the name of Jesus, shall be saved. I call on the name Jesus. Thank you for saving me and giving me the gift of eternal life.i also ask that you empower me with the power of the Holy Spirit to enable me be an effective witness of Jesus Christ. I praise you and give you all the glory.
For your praise report, prayer requests, testimonies and financial support, you can contact us through our contact details below. God shall surely change your situation and make you to experience His realities.