By AYO ONIKOYI
Highlife hotshot Flavour Nabania has warned of a fake account claiming to be his.
Flavour hit the Instagram on Sunday to warn his fans and business associates that he has no Instagram account that goes by the name "Flavour N'abania" and instructed that his genuine Instragam account goes by '2niteflavour' which as at Sunday 1500hrs has 39.6k followers and 1172 folowing'
Read his post :
"2niteflavourATTENTION!!! To all my fans and supporters, please note that '@2niteFlavour' is my only and official account on Instagram and Twitter.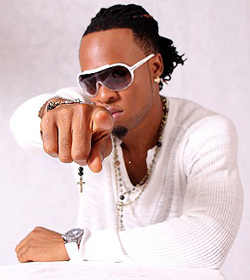 Do not engage in any conversations or transactions with any account claiming to be me, as you may be misled or defrauded. 
Let's put a stop to this and REPORT '@2niteFlavor' on Instagram as well as any other fake profiles claiming to be me (please note, the spelling of the fake username is without a 'U'). It's a shame that someone can use another person's name and identity to exploit others. Let's do better than that!"