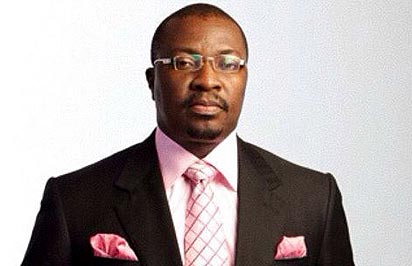 By Ayo Onikoyi
Comedian Alibaba and musician D'Banj have so much in common. Both are top dogs in their respective necks of the entertainment jungle. While Ali Baba is acclaimed to be the king of all comedians in Nigeria, D'Banj is fancied as the most successful musician in Africa. So, the question why one would want to work for the other, has a bit of dead rat stink to it.
But going by Ali Baba's Instagram's post this morning, Friday, July 17th one may want to be tempted by the thought that D'Banj has the comedian on his payroll. Why? Because Ali Baba has been going round, marketing D'Banj's Koko products like the Koko gari as he made clear in his tweet:
"I am a strong Supporter of Nigerian Brands. How many politicians bought this Koko Garri to give their supporters? But they gave imported rice abi? When Otunba Ghadaffi started his mobile toilets, people called him "Agbe po!!!" It wasn't for long, others joined DMT to do what he was laughed at. I know that a few think what's DBanj thinking to invest in Garri. Newsflash!!!! I bet you all that is a $30b market. I have told him to start promoting it in hotels and restaurants. 
Wherever beans and moi-moi is served, there should be packs of Koko Garri as options to pap, dodo and yam. Trust me, you will see how it will grow. I think there should be a Garri soaking competition sef. The hamburger competitions we see on television don't even have as much entertainment value… Round 1, Koko Garri and groundnuts, round 2, Koko Garri and coconut, round 3 Koko and Kilishi… Powered by Eva Water and Dangote sugar… Winner gets a Koko Garri distribution vehicle and a start up store!