Former Nigeria international Sunday Oliseh has clamoured for the Super Eagles' return to the National Stadium, Lagos for their international matches.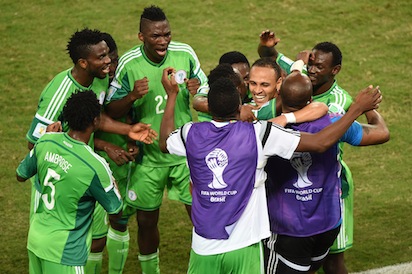 In the space of 12 months, the former African champions have played in several stadia in the country where they have recorded contrasting results.
According to the former Borrusia Dortmund star, the surest bet for the country to remain invincible at home is by bring them back to their former fortress in Lagos.
"It's a lot easier now to play for Nigeria and I guess that is one of the reasons we are not doing so well now. In those days, you go to the National Stadium, Lagos in front 100, 000 fans," Oliseh said.  "After 20 minutes, you have not scored, the fans go crazy and your family lives in Lagos; that is pressure. When you go to the Africa Cup of Nations or the World Cup and you know that second is not enough; that is pressure. When you have to play and the future of your family is at stake; that is pressure.
"I'm overtly telling them that if we want to go back to the top; we need to bring the Super Eagles back to Lagos
"If England have an important match to play, they play you at Wembley because that is where they have the greatest number of fans and that is where it becomes emotional for the players."