By Laju Iren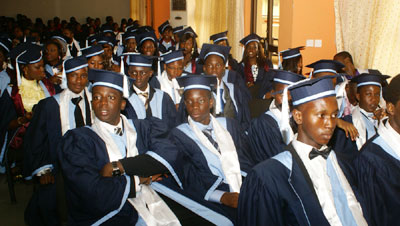 A recent New York Times article on Axact, a Pakistani-based software company which made millions of dollars from its over 370 'University' websites, by offering thousands of victims fake degrees in exchange for huge sums of money came as no surprise to many. The desperation to get a degree in Nigeria, and indeed in many parts of the world makes people easy prey for degree mills.
No doubt, legitimacy accompanies quite a number of online learning platforms, but the reality of fake degrees thrives more on in the online space than anywhere else. In fact, according to the Vice Chancellor, Covenant University, Professor Charles Ayo, out of 900 foreign degrees presented during a recruitment exercise by the school, only 22 were legitimate. Here are some ways to recognize fake online schools before you lose a fortune:
Accreditation Palaver
The National Universities Commission is the body that governs and accredits all universities in Nigeria. For Polytechnics and Innovative enterprise institutions, that authority is given to the National Board for Technical Education. These organizations have websites that are easily accessible.
The names of accredited institutions are listed on those sites. If the institution you're considering is not accredited, that should raise a red flag. Even if the school claims to be foreign, be sure that its accreditation can be traced to the country of origin, and that such a country has a closely monitored, quality education system that can vouch for the institution.
The money talk
If the  admission criteria consist entirely of possession of a valid Visa or MasterCard, then it is probably a fraud. Wouldn't such a 'top class, ivy league' institution want to choose the best students based on prior performance? That definitely can't be gauged through a debit card!
Not so instant
Everything is instant in today's digital world. Coffee, noodles, banking, travel-everything-except getting an education. If you're promised automatic entry regardless of your academic history or an instant degree within a short time of your application, regardless of your status upon entry, you should run as fast as your legs can carry.
Where's the alumni?
Another thing to watch out for is the alumni membership of the school. Not just a group of people smiling on the website. Who can you contact personally that attended that institution? What job has he or she obtained with such a qualification?