By Tunji Olaopa
Excerpts from address by Dr. Tunji Olaopa, Permanent Secretary, Fed. Min. of Communication Technology at the Valedictory Ceremony in honour of Dr. (Mrs.) Omobola Johnson, pioneer Hon. Minister of Communication Technology held on the 27th May, 2015 in Abuja.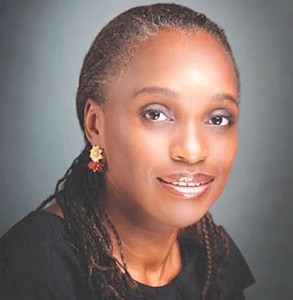 I have been pretty hard as a civil service reform conceptual worker on my colleagues on our inability to rise above conventional bureaucratic standards when we have to work with bosses who came in with some best practice knowledge, skills and competence that we could leverage to enhance our practices.
In 2011, the FGN, in a bid to respond to the global imperative to connect to the evolving information/knowledge society, made a crucial decision to establish the Ministry of Communication Technology out of the existing Ministry of Information and Communication.
The FGN took a further critical step in hunting for and appointing an ICT core professional in the person of Dr (Mrs) Omobola Johnson as the Ministry's pioneer Hon. Minister.
As Dr Johnson is taking a deserved and glorious exit as cabinet Minister of the outgoing administration, what does her tenure and achievements tell us about the policy-administration nexus in the civil service as well as the governance of the MDAs?
As a Minister, the Ministry of Communication Technology literarily became, in my view, a huge laboratory for her to distil her critical professional ideas, processes and institutional commitment and insights. Some of her achievements would include but not limited to:
lPioneer Minister of Communication Technology responsible for setting up the structure of the Ministry. lDevelopment of a holistic National ICT Policy that seamlessly integrated its telecoms, postal and IT components. lInvolvement of the ICT/Telecoms industry in policy formulation and feedback through annual Stakeholder workshop. lEstablishment and sustenance of National Council on Communication Technology, to ensure inclusiveness of the States in National ICT adoption and developmental efforts.
lReinvigorating of a rather challenged NIPOST to make it more relevant in an IT age and more viable through the financial inclusion partnership with CBN to drive cashless policy. lImplementation of the National ICT Infrastructure Backbone (NICTIB) through the $US100m China EXIM bank loan. lInitiation and implementation of a 'Whole-of-Government' approach in ICT/e-Government – this received a UN Public Service award in 2013.
lDeveloping and obtaining presidential approval for a National Broadband Plan (2013-2018). lDevelopment of a National e-Government Master Plan. lStandardization of the websites of Federal Government Ministries and agencies. lAdoption of the '.gov.ng' domain name across Federal and state governments. lCreation and adoption of "@fedcs.gov.ng " email address system for all Civil Servants. lCreation of the Council of Heads of ICT of Federal Government MDAs to engender unity of purpose in implementation of ICT budgets within the FGN.
lImproved penetration of Telecommunications and Internet services to rural and underserved areas through the targeted focus of the implementation of the USPF. lAdoption of an Agreed User Policy (AUP) and global Service Level Agreement (SLA) for the shared ICT services by Galaxy Backbone. lImplementation of various E-Government projects such as – Government Services Portal (GSP), Government Contact Centre (GCC) etc.
lDigitization of the Federal Executive Council (FEC) memo lInitiation of the Girls' in ICT program consisting of the – "Digital Girls' Club"; "1,000 Girls Training" and "Smart Women Initiative" – this program received International recognition by receiving an award at the ITU plenipotentiary in 2014. lMicro works training – Online Jobs Initiative in collaboration with Rockefeller Foundation (grant of US$ 650,000).
One of the lessons for the civil service to learn from the harvests of technocrats in government taking a reference from Dr. Johnson's tenure is this: It is not just enough to inject technocrats with professional expertise and commitment into the public service through technocrats in governments and consultancy services.
What becomes highly essential is to also find a way of institutionalising their professionalism and core expertise into a pool of reform ideas and strategies to be deployed regularly into policy architecture that the civil service requires for its continual modernisation. This suggests that there are on-going operations and management action research competencies and work being undertaken on a day-to-day basis (as the management services department used to do) in the civil service, to interrogate some of these learning and practical experiences.
How prepared our administrative frameworks is to tap into a technocratic professional skills and convert expertise inside and outside of the service to vision, vision to strategies, and strategies into policies, programmes and activities, especially within the governance and operations of the MDAs therefore remains a seminal question for public service reform managers and champions.
MDAs and the Policy-Administration Interface in Nigeria's Public Service
The challenges facing the Nigerian Civil Service is multifaceted and complex. If I am permitted a crude summary, I will identify the lack of the institutional readiness of the civil service system in Nigeria, especially to the modernising imperative, as the chief culprit. In essence, the capability readiness of the MDAs, or in precise terms, their managerial response and adjustment capacity, are less than what is required for institutional performance optimality.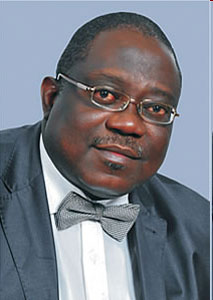 The civil service is built on the framework of smooth, responsive and productive relationships between the various components of the administrative system, especially at its highest levels. Our major concern here is the relationship and context of responsibilities between the Minister and the permanent secretary. The Minister-Permanent Secretary model therefore requires that a minister must have a highly talented and motivated team of civil servants that will deliver the professional inputs required for high performance.
On the other hand, the civil servants under a proactive permanent secretary also need an ingenious and motivated minister who understand his/her brief and is committed to pursuing the complex trajectory of policy reform to achieve it.
Such successful interaction is backstopped by a critical mix of three interaction models—the traditional model which require that the minister maintain policy oversight while the permanent secretary implement; the adversarial model which projects the conflicts that is bound to characterise the relationship between policy and administration; and the community model which portrays the relationship between the two as being motivated by shared contractual obligation that binds them together in success or failure.
In the absence of administrative capacity that could match their creative ingenuity, we invariably operate with our one-model-fits-all, thus forcing results-oriented Ministers to have to set up parallel structures which invariably work in competition rather than to reinforce civil service closed operation system.
The challenge here is that anyone, ministers and permanent secretaries alike, working within the context of the MDAs must note that these organisations are dynamic entities that must respond to local and global trends and best practices.
There is also a message here for future ministers bringing into the MDAs strong technocratic competence and best practices knowledge, not to regurgitate the old tradition of indifference to the challenge and necessity of institution building. This critical requirement in terms of creating core competences also makes it inevitable that the public service must also become more innovative in harnessing the competences of expert outsiders brought in by the Ministers to enhance the civil service overall institutional capacity.
The long standing performance constraining factors and structural weaknesses in each sector that is documented after deep-seated capability review should form briefing notes to new Ministers and Permanent Secretaries on resumption as critical working assumptions on which to define praxis
Managerial system and operational requirements in performance terms needs to be benchmarked for MDAs, while Permanent Secretaries should be reoriented and specifically inducted into their requirements and working when appointed.
Once again, and on behalf of everybody at MCT, we will like to congratulate Dr (Mrs) Omobola Johnson on a successful and achievement-filled tenure as the Hon. Minister for Communication Technology. We also sincerely hope that the lesson of that tenure will constitute a platform for even deeper transformation of the Nigerian Civil Service.