By Levinus Nwabughiogu
ABUJA – The South South Vice Chairman of All Progressives Congress, APC, Mr. Hillard Ita has said that the crisis in the National Assembly which has affected unity in the party, is a passing phase and would not crash the party as suggested in some quarters.
Ita said that the development was inherent in democracy as a system of government, stating that APC has come to deliver good governance to Nigerians.
The vice chairman spoke at the inauguration of south south APC support group held at the national secretariat of the party in Abuja.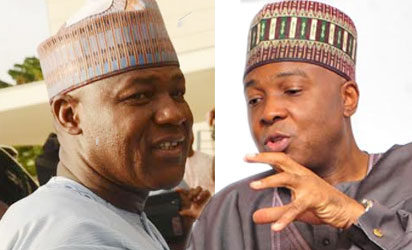 He appealed to Nigerians to be patient with the party, also appealing to the media not to escalate the situation.
He said: "What is going on in the National Assembly is nothing but politics. Those who believe that this is the beginning of the end of the APC, should be prepared to wait for a long time, as the party will live from one dispensation to another. The APC will be here to give good governance to the people of Nigeria.
"The truth is that most of us are in politics because of enlightened self-interest, others may have a different view. But one of the vital ingredients of politics is contest and so there are offices to be contested for in the National Assembly.
"We should always expect this kind of situation to happen if the party has internal democratic principles in its operation. In other climes what is happening in the National Assembly is what takes place when offices are contested for. The APC is not going to crash, the party will continue to grow from strength to strength."
According to him, the expectation of the opposition Peoples Democratic Party, PDP is that APC would crash would fail.
"When we went ahead with our merger and succeeded, their reaction was disbelief. When we went to the elections and got an unprecedented support of the people, their position was that of hate and today their position is that of anger.
"PDP's reaction to APC assumption of power is that of anger and they think that by getting angry they will get back power but people like us will just sit back in the comfort of our homes and laugh at them. The Ekwerenmadus, the David Marks and Godswill Akpabios will have to wait for eternity because our president is going to deliver on the mandate that was given to him by the people", Ita said.