A former FIFA/CAF Instructor, Adegboye Onigbinde, says the panacea for Nigeria's declining performance at the World Cup will be the establishment of a functional football developmental programme.
Onigbinde said in Ibadan yesterday that most players presently in the national teams were relatively unknown because they did not emerge from discernible football developmental programmes.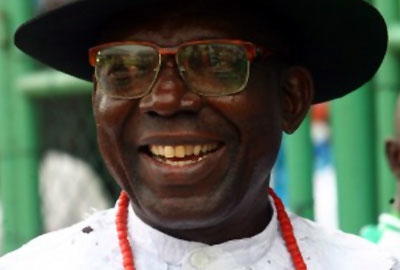 According to him, Nigeria have many young talented players who can be well-groomed under the right atmosphere and functional development programmes, capable of propelling them to win the World Cup.
"Up to date, I have not come across a meaningful and functional developmental programmes for football in this country. All I have seen out there are pretences.
"We can only get it right when we sit down and think of a programmes to always fall back on," he said.
The former Green Eagles' coach chided Nigerians for blaming the coaches and players for the flop by the Flying Eagles and the Falcons.
Both teams were ousted from at the group stages of World Cups in New Zealand and Canada.
"We are unfair to these people because they are victims of a societal problem and failure at developing football in the right way," he said.
Onigbinde, who did his first coaching course in 1961, said he had written several papers on how to develop football in the country, with the first in 1965.
"I wrote a paper in 1965 on how to develop football in Nigeria, which was about 50 years ago. And since then, I have never stopped talking, granting interviews or presenting papers but nothing seems to have changed," he said.
According to him, the development of sports in the country will contribute immensely toward the nation's growth.
He said with the development of sports in the country, youth restiveness and social vices would be reduced to the barest minimum.
Onigbinde said that crimes in the country were juvenile-centered, and when youths were positively engaged in sports, the rate of crime would reduce.