Futureview Group, CEO, Mrs. Elizabeth Ebi announces a new Futureview Research initiative on Resource Control in Nigeria. Futureview will look to examine all 36 states in Nigeria and both tapped and untapped opportunities in their natural resource usage. Futureview is a leading investment banking company in Nigeria.
Imo State (capital, Owerri) derives its name from Imo River, which takes its course from the Okigwe/Akwa uplands and flows into the Atlantic Ocean, occupying a surface area of 5,182.82 square kilometers. The State has an estimated population of about 3,927,563 (according to the 2006 population census). Located in the south-eastern region of Nigeria, it occupies the area between the lower River Niger and the upper and middle Imo River. It is bordered by Abia State on the East, River Niger and Delta State to the West, Anambra State on the North and Rivers State to the South.
The state has an average annual relative humidity of 75 percent which is highest during the rainy season, when it rises to about 90 percent. The high temperature and humidity experienced in the state favor luxuriant plant growth, which ideally should produce the climax vegetation of the tropical rain forest. However, variations occur in rainfall amount from year to year. Annual rainfall varies from 1,990mm to 2,200mm.
Temperatures are similar all over the state. The hottest months are January to March, with the mean annual temperature above 20°C. The influence of the harmattan lasts for about nine weeks (i.e. from late December to late February).
Harnessing the Resources of the Imo State for Sustainable Development
The state is rich in natural resources including crude oil and natural gas in commercial quantities. There are currently over 163 oil wells at 12 different locations. The main petroleum companies operating in the region are Addax, Chevron, Shell and the Nigeria Agip Oil Company. Many opportunities in oil and gas production have still not been fully exploited. Other natural resources found in the region are lead, zinc, white clay, fine sand and limestone. Economically exploitable flora like the iroko, mahogany, obeche, bamboo, rubber tree and oil palm predominate.
However, with a high population density and over farming the soil has been degraded and much of the native vegetation has disappeared.
Also worthy of mentioning is the state's strategic location as the Heartland of the Eastern Region of Nigeria. The State enjoys proximity to many of the neighboring states' metropolitan markets including Port Harcourt, Onitsha, Enugu, Abakaliki, Yenagoa, Calabar and Uyo and boasts of an International Cargo Airport in the capital in addition to access to the seaports of Port Harcourt and Calabar.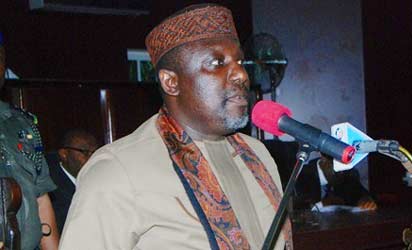 The Imo State economy depends primarily on agriculture and commerce and the chief occupation of the people is farming. Their cash crops include oil palm, raffia palm, rice, groundnut, melon, cotton, cocoa, rubber, maize, etc. food crops such as yam, cassava, cocoyam and maize are also produced in large quantities. The location of Imo State within the tropical rain forest gives it the ecological basis for production of a wide range of tropical agricultural crops with extensive potentialities for industrial usage.
As a strategy for enhancing agricultural development, private investors are invited to participate in direct agricultural production, by investing in the planting and cultivation of agricultural crops such as maize, rice, legumes, roots and tubers. Forestry is yet to be fully developed in the state. Of the 490 potentially useful species, only about 100 are currently being utilized. Viable projects that investors can invest on in Imo State include, match splint and tooth pick manufacture, tissue paper production, etc. investors can venture into the planting and cultivation of cashew, oil palm, citrus trees like oranges, etc.
Imo State is conducive to livestock production, especially rearing of goats and sheep. Modern poultry farming has been introduced in the state and is practiced by a large number of people. Investors will find this sector attractive. The mechanized Imo Modern Poultry Farm at Avutu, in Obowo LGA, has taken the lead in private fish farming, a sector much neglected by investors in the State.
The State has a number of mineral based raw materials for industries. Existing factory and crafts industries are classified into seven groups reflecting the types of major activities. These are manufacturing, agriculture, building and construction, mining and quarrying, water, gas, electricity, services and others.
INVESTMENT OPPORTUNITIES
Grain Milling: This industry depends on grains such as maize, rice groundnut, cowpeas and soya bean, which are grown in the state. Apart from being consumed, they serve as inputs for livestock feed production and vegetable oil mill.
Starch Production: Starch making industry is very feasible in Imo State. The State is endowed with abundant grains, roots and tubers which can sustain starch production.
Integrated Palm Produce Industry: This is another viable industry as Imo State is blessed with abundant oil palm and coconut palm from which can be derived fatty acids, fatty alcohol, glycerin/glycerol, soaps and vegetable oil.
Cashew Product Industry: This is a viable industry that will utilize cashew nuts produced in the state. Other products include roasted nuts, cashew juice, et cetera.
Fruit and Vegetable Juice Concentrate Production: The abundance of highly perishable fruits and vegetables and the poor development of fruit and vegetable processing in the state offer many opportunities for investors.
Integrated Multi-Oil Seeds Processing Plant: Imo State is blessed with wild growing trees that produce edible fruits and seeds. They include the African oil bean tree, the breadfruit tree and the pear tree which are found all over the state. The fruits/seeds have high oil content which are useful in the food and pharmaceutical industries.
The Raw Materials Research and Development Council Liaison Office in the state also helps interested investors to channel their financial resources into mineral based industries. It formulates, for investors, appropriate profiles and feasibility studies at subsidized rates, to encourage them venture into any of the following projects:
Cement factory: Urgently needed in the state to supplement supplies from neighboring cement factories in Enugu and Rivers states. This is a viable project waiting for investors to exploit and utilise the abundant limestone, clay, kaolin and gypsum in the state.
Chemical Plants: Investors are also encouraged to invest in chemical plants. Such raw materials as crude oil and natural gas are available for the establishment of a refinery/gas plant and a petro chemical plant.
Ceramic Industry: The abundant clay deposits in Imo State can sustain a viable ceramic industry. Other viable industries include a Ceramic tableware plant, a school chalk manufacturing plant and a lime manufacturing plant.
In terms of government revenue, the Imo State Government collected about N6.81billion as Internally Generated Revenue (IGR) for 2012 (National Bureau of Statistics). Amongst the states bordering Imo, her IGR is almost the lowest, second only to that of Anambra State which generated N6.16billion in the same year. According to the same publication, the bulk of the revenue N5.63billion (82.71%) was from the Personal Income Tax (PAYE). Given the peaceful investment climate, rich resource base and enterprising nature of its citizens, the revenue profile of the "Eastern Heartland" can receive significant boost should the Government focus on exploring its strengths and opportunities. A good place to start is the revival of the so many tourist attractions in the state. These centers include: Oguta Blue Lake of Treasure, Abadaba Lake Resort, Ngwu Spring Natural water, Palm Beach Holiday Resort, Rolling Hills, Iyi Ogidi Spring, Iyi Okwu Spring, Idemili Lake, Nekede Zoo and Recreation centers.
The establishment of industrial parks and processing zones to harness the huge agricultural and minerals base should give a major boost to the economic growth and industrialization of the state. These production centers would employ large number of labors.
Subscribe for latest Videos