Elisha Attai founded the African Women in Leadership Organization (AWLO) about six years ago to create a collaborative platform for women leaders across Africa. Having worked with a lot of African women across the continent, he developed the philosophy that if women could come together to enhance, support, and exchange ideas among themselves, they would do better as leaders.
For this, he has been honoured with many awards, including by the United Nations as well as the state of Georgia, United States. As AWLO prepares for this year's global conference in August themed: African women transcending the globe and breaking barriers, Elisha shares his short term aspirations, which includes creating a TV/radio station that can focus solely on women development and women issues
Why women?
I saw the untapped potentials among them and the need to create a structure for mentorship. The more experienced ones should pass across their experience to the younger generation and also exchange ideas among themselves. There was no other cross-continent platform that brought women leaders from across all sectors together.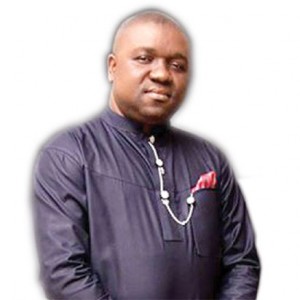 The objective is to enhance leadership qualities among our women across the board by bringing people that have knowledge, that are advanced in what they do; bringing everybody together and exchanging views and seeing how we can educate and empower one another.
As a man you are organizing such platform, some people will ask why?
I see women as better managers and given the influence of my own mother, I know that if we leverage their potentials, we can do better across the board. Women have great influence and can change lives beginning from the home. Take for example, the issues of corruption and insecurity – don't you know that if they are better equipped and empowered, they can address these issues beginning at home?
What have you accomplished since you set up this platform?
Our conference highlights their issues and helps them to structure and function well as leaders whether in politics, business, and other spheres of influence. Other organizations have also emerged as a result of our initiatives. For example, the Women for Change Initiative which is currently headed by the first lady was given birth to after our 2010 conference in Abuja. The influence of this organization contributed to the achievement of the 35% leadership stake given to women by the present administration. In addition, we have encouraged many to stand for elective positions.
A lot of women think that men always intimidate them when it comes to leadership.
I think that kind of intimidation always comes from men that are insecure. We are also brining more men on board as active partners not only to support the women but to make necessary adjustments in the way we view and appreciate our women. Women need to support each other much more than they are doing now.
So you are saying that women are a problem to themselves.
A woman presidential candidate in 2011 appeared to have only one vote meaning that she voted for herself. In a society like Nigeria, women are more in number, why can't we have women supporting their fellow women to attain such level as president, governor. What is the problem with women attaining that height in leadership?
This is not just a Nigerian problem but a challenge that has persisted across the world. In over 200 years of existence, the greatest democracy in the world is yet to produce a female head of state. I am not suggesting that we wait for them, but just to let you know that all hands must be engaged to make this work.
Women have a lot challenges in government and before you know it, they are kicked out. ..
We have had more men booted out of the lower and upper chambers. It is what happens in politics. It is one thing to get into a leadership position, and it will be even much a greater disaster to repeat the mistakes of men. But we also have women who recorded great progress in their positions. Look at the late Dora Akunyili.
What did you think is the weakness of such women who fall from grace?
Such issues are not gender based because anybody in leadership can fall from grace. This is why what we do is important.
Did your growing up prepare you for such things as you are doing now?
I love my mum and she kind of prepared me for this. I grew up being nurtured in a very morally sound environment, and to see the values that my mum placed in the family. I think that has influenced me to respect women. I may be founder but everything here is being run by women.
Some men still believe their wives are made for the kitchen.
There are many cultural and religious strongholds that must be broken, and these are not the easiest of things to change. I understand that there are men like that but I want you to know that it has more to do with culture and environment than it has to do with any particular man. When such men move to more advanced societies like the USA, everything changes. You see some of them play active roles in the kitchen. The fact that an African man like myself founded this organization is a testament that change is on the horizon.
How do you identify such men?
These are men who understand the value of women in their lives and are playing very active roles in promoting our cause. They have set specific examples and have made significant contributions towards women's empowerment.
Do you think that women have been given fair opportunity in this present administration in terms of politics?
Women are usually the most vulnerable when there is poverty and insecurity. The Chibok girls and all the women who have been kidnapped in this madness is a constant reminder. We must do more to protect our women and punish those who threaten their freedom or liberty under any guise.
Your wife must be a lucky woman. How did you meet your wife?
She is a lucky woman; but I'm even a luckier man to have her and her support. She has been a strong pillar to all of this.