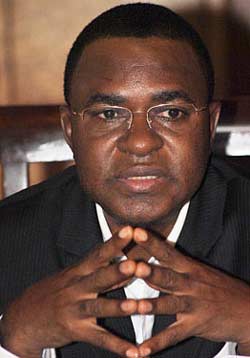 Yuguda
By Suzan Edeh
Bauchi—As part of efforts to recover all its properties, the Bauchi State government has seized a total 22 vehicles in the possession of the wives of former governor of Bauchi State, Isa Yuguda.
The Chairman of the Transition Committee, Senator Mohammed Mohammed who spoke yesterday at the Government House in Bauchi  said that the recovery of the vehicles was in tandem with the mandate of the committee to recover all items confirmed to have been allocated against due and return them to the government.
He said:" we have so far, recovered a total of 22 cars from the wives of the former Governor, Isa Yuguda. We recovered 11 cars from his first wife, seven from the second wife and four from the third wife. We are yet to recover the remaining cars from his fourth wife who is currently out of the country.
"We will ensure that whoever is in possession of government properties will be forced to return them. We urge public servants and the general public, especially those involved in the disposal and allocation of the property in question to cooperate with the committee for the effective discharge of its assignment."
Governor Mohammed Abubakar had vowed that he would employ all measures to trace funds and property allegedly looted during the tenure of the immediate past administration under Yuguda in the state.