BY Morenike Taire
It has been said that love knows no barrier whether colour, creed, and these days even gender. Age has never been a barrier to love, but fascination with relationships in which the woman is older than the man appears to be on the increase, whether in the imaginary world of celluloid or in real life. The phenomenon is as old as time itself, says a prominent 70 year old retired university don whose 69 year old husband of forty something years was also a don. " The difference is that in our days, it was kept a tight secret known only to your children and very close friends of the family. It was unheard of".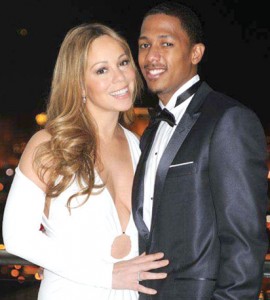 Ige,  another lady in her late sixties was not only four years older than her  man when they met and married, she was far more experienced as she already had 2 children from a previous marriage, while he was a chronic bachelor. "His family fought me with all they had, especially his sisters who were of the opinion that their brother deserved better than an 'old cargo' like me".
In order to keep her man, Ige did extraordinary things, giving birth to another two children in order to be accepted by the husband's family, who thought she would not respect him as she had a very successful distributorship business at the time. "I had to close shop, though my oga was equally successful in his own right. I get down on my two knees to greet him every morning, even up till now that my poor knees are giving up. It has not been easy, but we give God all the glory".
Perhaps the younger generations are wiser now, though perceptions have not changed significantly. Gbenga was 33 when he proposed to Rachael, who had given up on ever settling down at 36. Having sowed his wild oats far and near when he was younger, he was just about ready to settle down when he met his love, who owned the travel agency from which he usually purchased his tickets. They courted for only a few months to have him convinced she was the one.
According to Gbenga, his friends believed he had squandered many opportunities at finding a good girl in his bad boy days and had used his wife as a girlfriend, as it were. "I was happy to prove them wrong. Not only is Rachael one of the most beautiful girls I ever dated, she was  very matured and loving, having learnt from her own mistakes along the way. She is a great cook and makes great conversation. I am proud to take her anywhere, especially to office functions".
Apparently, Rachael is not so thrilled, as she made her fiancee lie about his age when he took his family to her folks for their Introduction ceremony late last year. " His people don't know my age either, as I also made him lie to them. He can thank me later. They may pretend to like me now that they think I am an untouched flower. If they know half of what I've been up to, they will pass out, and I couldn't say I would blame them".
Tonye Briggs, a clergyman and a marriage councillor whose wife is "just a few months older" than himself says truly, age is just a number, and most of the problems thrown up by a woman being older than her man are in the mind and are soon easily forgotten in the drudgery of everyday life. Hear him: " What is important is for a woman to submit to her husband regardless of her age. It is a question of attitude and conventions are not important in a marriage. What is important is focus, mutual respect and fear of God".
Esther would clearly not agree. At almost 40, she did not wait so long to find the right spouse only to have some "small boy" trample all over her. A banking executive, Esther met her current  beau at a wedding party where the mother of the groom- a client of hers- introduced them. "He did not hide his feelings from the  beginning", she says, and neither did she hide hers as she immediately gave him her number even though she had a 5-year age advantage over him. "Why is everyone so obsessed with age?, he asks rhetorically every time I bring up the issue. Members of his family I have met (not his mother) don't seem to mind, but I have problems with him already"
According to her, Ini has no clear career objectives at his age and spends the whole time hopping from one professional course to the other only to dump the certificate to collect dust. He is forever having to borrow her second car since he cannot seem to look after his own, has taken numerous loans that have gone bad and Esther has had to put up with incidences of "small girls" calling to warn her to leave their boyfriend alone. "He is a gem around the house and is far more domesticated than my ex but I need a manager, not a man-Friday". Asked about the submission issue, she cackles, "seriously? The guy is younger than my younger brother!"
Harry is far more focused than Ini and is already a regional manager at his bank at age 37 but Bopo, his girlfriend of two years plus who is in between jobs,  is not willing to "take risks" with him. Everytime he proposes to her, she laughs it off and pretends it's all a joke.
"The truth is, he's the man of my dreams in every way possible. He's kind, hardworking and a loving family man but I suspect he's trying to use me to replace his mother, who took off with another man when he was 7″.
Bopo, 40, knows Harry loves her, but will soon tire of her games; but she is so afraid he will change when the honeymoon period is over. "I already have a child out of wedlock. Honestly, sometimes I feel Harry is ten years older than he is. He is so ambitious and confident- a man of vision, but what happens when I am 53 and he is 50 and he has a hot 30 year old secretary?"
Food for thought, that.