By Peter Egwuatu
Beta Glass Plc last week led the top ten gainers chart on the Nigerian Stock Exchange, NSE rising by 10.3 per cent to close at N3.40 per share from N33.00 per share it closed penultimate week. This is the second consecutive week that the company has topped the gainers chart. Beta Glass Company Plc has proposed a dividend of 62 kobo per share to its shareholders for the financial year end of 2014 as the closing date for its register has been fixed for 12th June, 2015.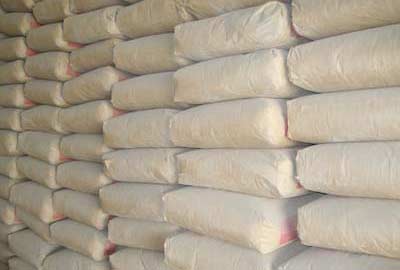 The company reported revenue of N16.6billion in its full year result of 2014, indicating a growth of 18 per cent from N14.09 billion in the period of 2013. Profit before tax increased by 63 per cent to N3.3 billion from N2.05 billion in 2013. Profit After Tax, PAT increased by 62 per cent from N1.474 billion to N2.391 billion in 2014, Earning Per Share, EPS up by 62 per cent from 295kobo to 478 kobo in 2014.
Trailing behind Beta Glass was Okumu Oil Palm Company Plc , which went up by 6.4 per cent to close last week Friday at N30.26 per share from N28.55 per share it closed penultimate week. Palm oil refining and production has in the past, and in recent times become a lucrative business in Nigeria.
In fact, some might refer to it as a 'liquid gold' that could potentially be the saviour of the Nigerian economy, improving its economic outlook in the International community and bringing it out of the doldrums that has plagued it for over three decades, however, Okomu Oil Plc has shown that this is in fact possible. Okomu Oil Palm Company has come a long way since it was established in 1976 as a Federal Government pilot project aimed at rehabilitating oil palm production in Nigeria. Today, the company has been transformed into an economic success.
Ashaka Cement Plc came third on the gainers chart rising by five per cent to close at N21.50 per share from 20.47 it closed penultimate week. Ashaka Cement recently posted N4.5 billion profit in its 2014 financial year. The company paid N4.5 kobo dividend on every ordinary share held, representing 7.1 per cent increment on that of the previous year.
The chairman of the Board, Mallam Suleiman Yahaya, had stated during the firm's 40th Annual General Meeting (AGM) in Abuja, that the performance was made possible despite the loss of a whopping N2.5 billion to insurgents on its facilities towards the end of last year. He said the incident nearly led to the shutdown of the plant as more than 500 workers fled the facilities, thereby forcing the management to scale down their operations.
He, however assured that the company was ready to partner with the federal government to redevelop the Northeast region, notwithstanding the loss it suffered. Trailing behind Ashaka Cement on the gainers chart was Conoil Plc, which gained 4.9 per cent to close last week at N41.91 per share from N39.92 per share it closed penultimate week.
Conoil in 2013 financial year paid N4 per share for every 50 kobo share per share held by shareholders. This was a promise kept by the petroleum products marketing company, after posting impressive performance across its business segments in the financial year ended December 2013. Recall Conoil reeled out plans to play big in the nation's lubricant market, which is projected to hit the N250 billion marks by the end of 2015.
The projected all-time high revenue from lubricant business is predicated on the expected upsurge in the demand for lubricants by the automobile and industrial sub-sectors of the economy. According to a statement issued by Conoil Management recently , Conoil will invest over N5 billion to build a new lubricant manufacturing plant and filling lines, in addition to its state-of-the-art lubricant plant in Apapa, Lagos, to significantly increase its engine oil production capacity.
UACN Pl came fifth on the gainers' chart rising by 3.0 per cent to close at N41.20 per share from N40.00N per share it closed penultimate week. Other companies in the top ten chart include Forte Oil Plc which rose by 2.6 per cent to close at N177.80 per share from N173.23; Presco Plc appreciated by 2.3 per cent to close at N30.69 from N30.00 per share;
Mobil Oil Nigeria Plc went up by 1.8 per cent to close at N154.00m per share from N151.30 per share; 7up Bottling Company gained 1.1 per cent to close at N178 per share from N176.00 per share; and Guinness Nigeria Plc went up by 0.46 per cent to close at N155.72 per share from N155.00 per share it closed penultimate week.