By Prince Osuagwu
THE dwindling fortunes of Nigeria's Code Division Multiple Access, CDMA sub-sector of the telecoms industry last month worsened when news filtered that MTN Nigeria, a GSM transnational had advanced acquisition plans for the last CDMA operator standing, Visafone. Although it was a matter of time for extinction to happen on the CDMA sector in Nigeria, considering the challenges which bogged down their operations, it was also surprising that Visafone could go so soon, particularly when it just obtained approval for additional spectrum two months earlier.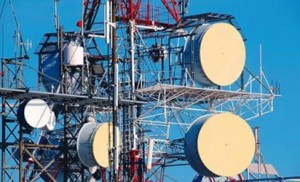 It wasn't as though survival was anywhere near for the operators, going by the statistics. While their GSM counterparts have continued to smile to the banks on account of robust sales and large subscriber base, the CDMA operators could only boast of less than two per cent of the Nigerian telecoms market share.
Data released by the regulator, the Nigerian Communications Commission, NCC, shows that the four telecoms operators; MTN, Globacom, Airtel and Etisalat have dominated the market controlling 98.07 per cent of the market.
As at February this year, they currently have a combined active subscriber base of over 140.2 million out of the total 142.5 million active mobile subscriptions in the country compared to the CDMA and the fixed wired/ wireless segments which boast of a paltry 2.1 million and 183,270 active lines, representing less than two per cent market share respectively.
According to the data, while MTN had added on the over 58.3 million subscribers, Globacom, on the over 26 million; Airtel's subbscriber base hovered around 25 million and Etisalat had added on on the over 19.8 million mobile subscriptions on their networks as at the third quarter of last year, the CDMA operators were losing ground tremendously.
Industry concerns
While the statistics make Visafone acquisition less surprising, the concern of industry observers seems not to be what the future holds for CDMA operation in the country but what would become of the telecom sector when more power is added to the operators who already wield much power.
Deduction from opinions of industry professionals who spoke to Hi-Tech on the issue are, for instance, that MTN's acquisitions of Visafone will give it access to 800 MHz spectrum band which will enable it provide 4G LTE services and apparently places it in enviable position of being the only GSM operator with access to this spectrum and thereby increase their chances of becoming a monopoly in the industry.
The NCC in 2013 declared MTN dominant in both the retail mobile voice and wholesale leased line markets following the 2013 Dominance Determination and imposed specific obligations meant to ensure it balances competitive behaviour and also ensure the sustenance of long term competition in the telecommunications industry.
But the regulator however did not declare any operator dominant in the mobile data market where MTN's operation of Visafone network, should fall. Yet industry analysts feel that the acquisition and possible access to valuable sub-1GHz spectrum to provide 4G services would be to the exclusion of other leading operators and may clearly give it an unfair advantage, which will be impossible to replicate in the short term by any operator.
Perceivedimbalance
There are three major reasons that are alleged could create that perceived imbalance. One is that the 800 MHz spectrum band is characterized by the presence of sub-optimal licensees who have largely been inactive over the last 8 years. For the few who have remained active, their performance has been sub-optimal and most lack the financial capacity to deploy services and thus can hardly compete effectively.
Secondly, that it may look unlikely that the regulator may want to re –farm the 800MHz spectrum to make it available for other operators to deploy services, considering that the current licence holders in the spectrum band have been unable to meet their roll-out obligations. Another reason is that the 700MHz band which is due for re-farming, in line with Internation Trade Union's digital dividend objectives, is currently being held by the Broadcasting industry and may not be available for release before 2017.
An industry practitioner and a Lagos based value added provider, Engr Andrew Ndem, said while the deal may be healthy to salvage a dying CDMA sector, there could be reason to apply every caution in finally consummating it.
He said: "while I will always give kudos to MTN for its giant strides in this economy in general, I am however concerned that should this acquisition give it access to sub 1GHz spectrum to the exclusion of other leading operators, it will therefore provide it with an unfair competitive advantage in the data market where it can easily deploy its size and profitability to further entrench dominance in the market.
"This may stifle other late entrants and their ability to compete. Again, given that it has already been declared dominant in the transmission market, its ability to control both spectrum and access at prices they dictate to industry and consumers makes this an unhealthy state of affairs, and poses a grave threat to the viability of the industry.
This scenario, if it eventually plays out, will potentially leave the sector with one dominant player in both the retail voice and data markets". For him, "the Nigerian subscriber may ultimately pay for this in the form of higher tariffs, poor quality of service levels and little or no incentive for innovation due to the lack of competition in this market segment".
Regulatory scrutiny
Meanwhile, there are suggestions that the situation requires close regulatory scrutiny in line with what obtains for dominant operator in any market. The regulator is further challenged to review the acquisition to ensure that it does not give any operator unfair advantage in industry which may be detrimental to the growth of a viable and healthy telecommunication industry in Nigeria.
There are also suggestions that licensees in 800MHz spectrum band should form active collaboration and partnerships between current and other leading operators in the industry who have established the ability to deploy telecommunications services and meet their licence obligations.