By Anino Aganbi
More often than not, people say the power of a woman lies in her husbands' house. Interestingly enough, women have stepped out of that age old mold that limits them in being just mothers and wives. Women in Nigeria today have taken the business world by storm thereby increasing the net-profit the nation gets. Among such is Mrs Bose Adegunwa, who has taking the fashion business agog. Apart from owning Lawiza Creations, she is also the CEO of lawiza fashion school.
To this business woman, fashion designing is not just about stringing pieces of clothing together just for show.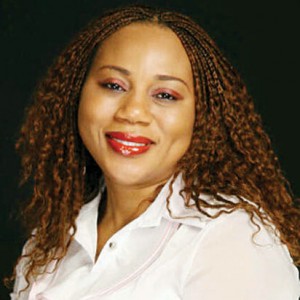 As a business woman, how would you say the fashion industry today is?
The fashion industry is evolving. It is growing into something large. The fashion industry in Nigeria now can compete with any fashion industry in the world. We can say we are getting to the top.
When placing your designs alongside other local and foreign designers, how would you rate your designs?
Well, our work speaks for itself. We take time to do every piece. We go all the way out to get every thing we need for our designs so we can compete very well with other designers in the world.
What makes your work stand out?
We take particular interests in details. We do contemporary styles. it does not have to be boring just because it is African. We put our signature in everything that we do.
When you talk of details, can you throw more light on that?
I am talking about the finishing, the fabric, the match-making of which ever piece we want to do. We go out of our way not to use a particular material that would be so common or that people have used. We use the same fabrics as every other person but we bring it out in a way that is different and unique. We also use a lot of bead work and stones.
How would you improve creativity as a business woman to avoid being labeled a copycat?
Before we bring out anything, we make sure it is our original style. We do not photocopy other peoples work neither do we take credit for other peoples work. We start from the scratch; from the drawings to getting the fabrics, test running, sewing and then embellishing it. We try as much as we can to create every piece we have from our own table.
Just as every other business has its own challenge, how have you been able to overcome the challenges you found in the industry?
Well, the challenges we have in Nigeria are general for all businesses. The moment you have been in it for a long time, you can go around it. If it is light, you get a generator which is a very important part of sewing. We know there is never light in Nigeria so you have to get a good generator that will work properly. Most especially for the industrial machines and all other machines that are used for sewing.
Why did you choose fashion?
I didn't start out as a designer. I studied sociology in the University. Along the way, I found my calling as I have always been a fashionable person. When I concluded my education, I did a business. I decided not to stick to buying and selling alone but to go into something I loved doing. So I found myself in the fashion industry and have not looked back ever since.
Was it something you inculcated from childhood or did you pick it as you grew up?
From childhood,I have always been a fashionable person. I would go out of my way to pick fabrics and give to a local tailor. When I was younger, I used to experiment with different designs. Upon finishing from school I decided to go back to what I loved doing.
Tell us about your first work……….
When I first started, I had one tailor working along with me. I designed while he sewed. My first work was a dress I made for a friend of mine. I went further by sewing for myself which people loved.
Do you cut corners when creating a piece?
I do not cut corners as a business woman. We try as much as possible to give people value for their money. We use the best fabrics we can find in the market. Because we test run, there is no way we can sell something that will eventually become useless for the person who bought it. At the end of the day, we would not want to sell something expensive that will not last when they can get it cheaper; that will be a rip off.
Improving productivity business wise……..
We try as much as possible to give our staff incentives to encourage them work faster, harder and better. We do everything possible to improve our work and also satisfy our customers. Our bottom line is not just in making profit but to ensure we work together as a team