By Emma Ujah
Pension Fund Operators Association of Nigeria, PENOP, and the National Pension Commission, PenCom, have recovered about N7.5 billion from employers of labour who had defaulted in remitting their workers' contributions to the appropriate Pension Fund Administrators. The Chairman of PENOP, Mr. MisbahuYola, told journalists, in an interview, in Abuja, that the new Pension Reform Act 2014 would make it more difficult for employers to default in their pension obligations towards their employees.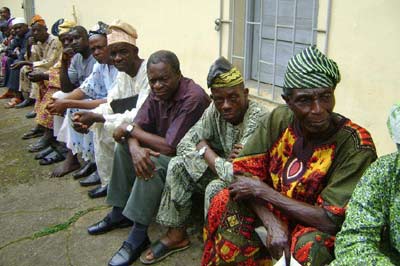 He noted that, "Deductions that have not been remitted is part of the recovery and its a very big task. Total recovery made by recovery agents is about N7.5bn and this has been on for more than two years.
"The country is very large and so we need an army of recovery agents to actually do this because there are hundreds of companies but the most important thing is for employers to understand that it is good for them".
The Chairman added "The 2014 PRA, has given a lot more powers to PenCom, in terms of prosecution and ensuring compliance because they can really take you to court unlike in 2004. They engage recovery agents also and they have been doing that. They are making some progress on that and the powers will allow them to bring more people on board.
"If you are working with someone that is owing you pension, you have a right to report them. Every month, we forward a list of employers that we cannot receive contribution from to the commission and they now share these employers name to recovery agents." According to him, part of the challenges facing the system was the reluctance of state governments to join the scheme and regularly remit deductions into their employees' Retirement Savings Accounts, saying, "If they had gotten on board, it would have been better".
Mr. Yola also said that bringing operators of the informal sector was a major challenge especially given the fact that there has been a proper identity management system in place in the country. The flow of income in the informal sector, he said also posed a challenged, but that the sector was being looked at critically with a view to evolving a mechanism to assist those in that sector to benefit from the scheme.
On the new investment guidelines the PENOP boss expressed optimism that when released would give a greater flexibility on the ability of the PFAs to invest in several sectors.