By Esther Onyegbula
CRIME Victims Foundation (CRVIFON), a non-governmental organization responsible for assisting victims of crime in Nigeria has commended the Lagos State Police command for their conduct during the 2015 Presidential and governorship election in the country. Executive Director of the Foundation, Mrs. Gloria Egbuji who made the commendation in statement made available to Vanguard noted that the command's conduct during the elections met international standards in conduct of cops during elections.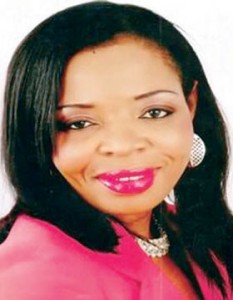 According to Egbuji, "Crime Victims Foundation commends Nigeria Police particularly the Lagos State Police command for their conduct and performance during the just concluded elections. When compared to the past elections, the Lagos State Police command had the least number of infractions with the electorate on the electioneering programme.
"This is a clear demonstration of a much higher and better understanding of the role of the police and the civic rights of the general public. At the same time, the police were also very responsive and highly efficient in tackling cases of public threat and safety of the general public. "This is a demonstration of high level of training and human rights awareness that have been received by the police especially the Lagos State Police formation which yielded a greater benefit. CRIVIFON hope that this practice will continue as it enhances democratic practice."
Crime Victims Foundation was established as nongovernmental, nonpolitical, organization with charitable status registered in Nigeria as a private company limited by guarantee and founded by Mrs. Gloria Egbuji, a lawyer and social scientist that at that time was doing her Phd in Victimology at the University of Lagos. Because this time, there was no organization that offers support to crime victims in Nigeria, at   time when the UN Declaration 30/34 was just introduced, the founder invited friends who came together to set up the organization.
At the initial stage, CRIVIFON was an organization of victims and witnesses' assistance programme and practitioner's criminal justice and professionals, mental, health, professionals, researchers and former victim survivors and others committed to the implementation of victim's rights.  Activities were focused on raped victims, domestic violence, court related services for victims of crime and researches into related matters.