By Gabriel Enogholase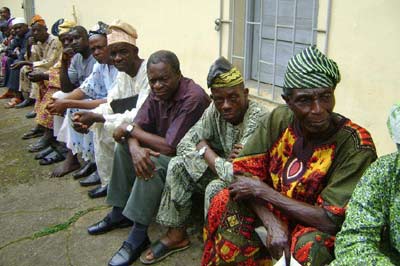 BENIN—EDO State Head of Service, Mr. Igbaekemen Obazele, has said that deductions from workers' Contributing Pension Scheme in the state would be paid into an account known as "Transitional Contributing Account."
Obazele, who addressed permanent secretaries in the state civil service in Benin, denied allegations by trade unions that the money deducted would be paid into an individual account. He explained the decision of the government to commence the deduction with effect from March but with the date of commencement being May, 2015.
He also denied that the state government had appointed pension fund administrators, saying that the state government will not do so because it was the right of the workers to choose their PFAs. He urged the permanent secretaries to hold interactive sessions with workers in their various ministries to educate them on the position of the state government.
On cases of indiscipline which he said had become the bane of the civil service, the Head of Service challenged the permanent secretaries to wake up to their responsibilities by tackling the ugly trend, lamenting that indiscipline was increasing by the day and will no longer be tolerated by government.