By Laju Iren
In a bid to enhance connectivity options for its corporate customers, telecommunications service provider, Airtel Nigeria, has launched a secure Multiprotocol Label Switching, MPLS, network. The network, which is aimed at facilitating superior and cost effective branch connectivity both locally and globally, combines the intelligence of private Internet Protocol (IP) routing with the added performance of label switching.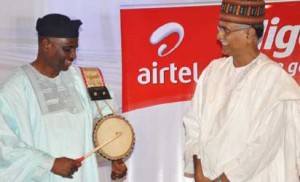 The company said MPLS was designed to enable Enterprise customers with multiple branches to communicate with other employees and branches seamlessly.
Speaking on the service, Segun Ogunsanya, Managing Director and Chief Executive Officer, Airtel Nigeria, said: "this is another innovative service which clearly defines Airtel's commitment to provide cutting edge technology to empower Enterprise customers to perform optimally."
According to him, the service is one of the outcomes of the Telco's investment in technology and capacity building, and will enable the company offer more sophisticated IP based connectivity solutions to corporate organisations in Nigeria.
Ogunsanya explained that the paradigm shift in technology has become necessary because all over the world, there is a move from the use of Traditional TDM based Services to the use of IP based Services. This is in addition to the numerous benefits the MPLS offers to subscribers.
'The service is aimed at small, mid-size and large corporate organisations that require any to any connectivity, converged voice, data, video and multimedia applications, in addition to the security provided by the dedicated MPLS network," he said. Other benefits of the service include increased efficiency, superior security, flexibility to accommodate customers, scalability in terms of ability to adapt to growth in complexity and volume in the enterprise network, reliability and connectivity beyond Nigeria, among many others.