Abuja—National Chairman of the Independent National Electoral Commission (INEC), Professor Attahiru Jega, whose five-year tenure expires in June, has said he would not accept reappointment.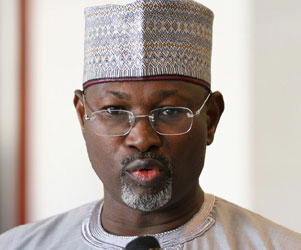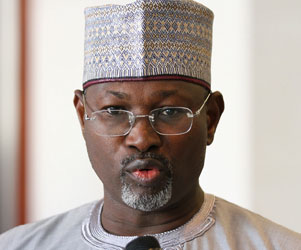 If reappointed by incoming Administration of Major-General Muhammadu Buhari (retd) of the All Progressives Congress (APC), Jega will serve for another five years ending in June 2020, long enough to conduct the 2019 general elections.
However, in an interview with the Hausa Service of British Broadcasting Corporation (BBC), yesterday, on whether or not he will agree to remain in office after June,  Jega said he has had enough.
He said: "I am grateful to God. I was asked to come and contribute my own quota to the national development, and I have done my bit to the best of my ability. Whatever assignment one will do for five years – just like this difficult one, to me, if one is able to successfully accomplish the task, someone else should be given the opportunity because for me I am not interested and if I am requested to serve again, I will not do it, by God's grace."
He continued: "I have served as INEC chairman for five years and it is okay for me. I have given my contribution for success of the country. If I am given any appointment, I will completely reject it. At least some body should be given a chance."
Jega and other election officials have been accused of bias and malpractice in their conduct of the March 28 Presidential and National  Assembly elections where Buhari beat incumbent President Goodluck Jonathan of the Peoples Democratic Party (PDP) that has been in power since 1999.
The PDP also lost the majority in the National Assembly and will not produce the Senate President and Speaker of the House of Representatives in the next dispensation beginning in June.
Jega, appointed by President Jonathan to replace Professor Maurice Iwu in 2010, said he was not bothered about the allegations of bias against him by the PDP because they are false.
"I maintained my calmness because I knew all the allegations were false. There is nothing that frightens me or disturbs me because for all our actions, we have explanations for them."