By Udeme Achibong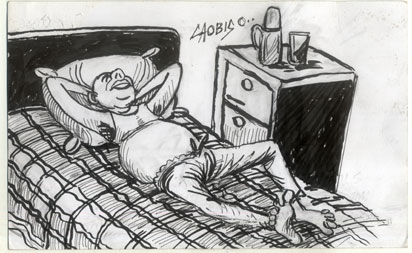 Has your world fallen apart? Do you feel caved in and out of control of your life? Do you feel overwhelmed by the circumstance of life? Do you feel that life dealt you the wrong hand? Do you detest your upbringing and past experiences? Are you currently reliving the pains and pangs of an abusive childhood? Do you feel that the environment is controlling your life?
Are you trapped in the nightmare of shattered dreams and battered hope? Do you feel that there is more to life than you are currently experiencing? Do you feel that life is working against you rather than for you? Can two siblings raised by the same parents in an abusive home but yet one is positively impacting millions of lives around the world and the other died as a homeless wanderer, how true could it be? Let's unravel the story and the key to change.
At age 13, the little girl began the torturing experience of being sexually abused by her father and this abuse continued consistently until she was age 18. Her mother knew about the abuse but did nothing. Her childhood was stolen and she had to live with it. And her younger brother (nine years apart) was born and he too was not exempted from the cruelty and anger that ravished the household and he started drinking and doing drugs at a very early age.
Both siblings had acquired negative habits and attitudes due to the pressure of their upbringing which implies that their negative upbringing and environment had influenced their lives. However, as both grew up into adulthood their lives took on a different direction. In her words, "I am sure someone is thinking right now, Why is Joyce in ministry helping people all over the world, and her own brother was living in a homeless shelter?"
My brother was in a homeless shelter because he refused to walk the narrow road that leads the way of life. We helped David at various intervals of his life, including having him live with us for a few years, but the end result was the same. He once said to me, "Sis, I am not mean, I am just stupid" He knew that he made bad choices but for some reason I don't fully understand, he continued to make them.
I think my brother's and my life are an interesting parallel. By God's grace I took the narrow road, and my life now is filled with God's reward. I am happy, content, blessed and I have the privilege of helping people come to know the love and forgiveness of God and His reward in their own life. My brother took the wide road that led to destruction, and he is dead at age fifty-seven without having experienced God's reward fully. I think I can truly say he wasted his life and nobody could get him to stop.
He had a few good years while he lived with us, but as soon as he got out on his own, he went back to bad choices and bad results." Joyce Meyer is positively impacting millions of lives through her best-selling books, teachings and she is literally feeding the poor, housing the home-less and clothing the naked and doing much more through her ministry while her brother's life was a contrast. Here's the catch, It is not the condition of our lives that shapes our destiny. It is the decisions we make that determine the ultimate outcome of our lives.
Our upbringing, environment and past experiences may influence us but does not determine our destiny. Joyce Meyer decided on the kind of person she was committed to becoming; she raised her standard and made the choice to live according to the highest standard of behavior. She broke the power of her history by creating her reality through her belief system. And she changed the direction of her life by her consistent actions. The key to change unfolds in the next edition.