By Prince Osuagwu
Since the Global System for Mobile communications, GSM debuted in the country a decade and half ago, it has brought rapid developments in communications, business and social life However, the most amazing contributions of the GSM is its ability to transform other sectors other than communications. It is also shocking how it has established itself as growth determinant factor to technologies that had hitherto taken root before its arrival.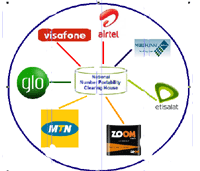 So amazing how the appreciation of internet, particularly in most emerging markets of the world today is basically through the GSM technology. At the weekend, the Nigerian Communications Commission NCC, says the number of internet users on the GSM networks increased from 76,322, 802 in 2014 to 81,892,840 by January 2015. The figures are contained in the NCC Monthly Internet Subscriber Data. The data records an increase of 5,570,038 internet users on the networks in January.
It showed that from the 81,892,840 internet users recorded in January, MTN Nigeria was on top of the table with 39,173,123 customers browsing the internet on its network. It stated that MTN had an increase of 556,386 internet subscribers in January, after it recorded 38,616,737 users in the month of December 2014. The data also showed that Globacom came second on the internet usage table, recording 17,671,405 subscribers surfing the net with its network in January.
The data revealed that Globacom gained a total of 532,085 additional internet users on its network, up from 17,139,320 users in December 2014. Airtel Nigeriacame third on the table with 14,969,924 internet users in January, as against 14,371,987 customers recorded in December. The data showed that internet users on the Airtel Nigeria network also increased by 597,937 in January.
It disclosed that Etisalat was last on the table with 10,078,388 of its customers browsing the internet in January, compared to the 6,194,758 users in December, an increase of 3,883,630 users.
Dying CDMA
The NCC data also revealed that only the Code Division Multiple Access (CDMA) operators (Multi-Links and Visafone) recorded loss of internet subscribers. They had a joint total of 153,798 internet users on their networks in January. The two surviving CDMA operators in the country recorded a loss of 526 internet subscribers in the month under review from the 154,324 users they recorded in December.
The data stated that Visafone recorded a decrease of 311 customers surfing the internet in January, reducing the number to 153,059 compared to the 153,370 users in the month of December. It said that Multi-Links had 739 internet users in January, hence losing 215 customers from the December record of 954 users. The data further showed that in spite of the decrease on the part of the CDMA networks, Nigerians are gradually embracing data as the next revolution in the Information and Communications Technology sector.