Several wounded as soldiers, police fire gunshots, tear gas
By Austin Ogwuda
Enugu — Armed soldiers and policemen men yesterday threw canisters of tear- gas and shot sporadically into the air to disperse a street protest led by the former governor of Enugu State, Dr Chimaroke Nnamani over the outcome of Saturday's presidential and National Assembly's election.
Nnamani had led a similar protest tagged Occupy Enugu to the Independent National Electoral Commission's, INEC's, office few days ago, alleging that he was rigged out in the senatorial race for Enugu East which he contested under the Peoples For Democratic Change, PDC.
However, the protesters were dispersed by soldiers and policemen, who fired gun shots into the air, as Nnamani and his followers scampered for safety, leading to several of them sustaining varies degrees of injuries.
The protest had partially grounded commercial activities in the city for several hours before armed security men stepped in to disperse the demonstrators.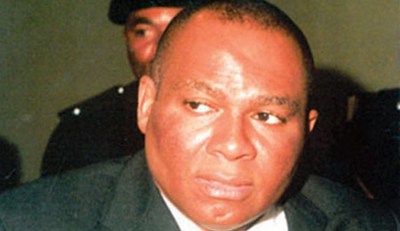 But, the former governor vowed to sustain the protest in a bid to recover his alleged "stolen mandate in the state."
The placard carrying protesters  had accused Senator Gilbert Nnaji of allegedly conniving with security officials in the state to rig the election at the zone in his favour.
From Agbani road, the protesters who chanted solidarity songs in support of Nnamani moved through the Coal Camp, Enugu North Local Government Headquarters and Ogbete Main Market where traders were forced to close shops and join in the demonstration.
But effort to get into Obiagu, on the new layout part of the state was resisted by soldiers and mobile policemen and in the ensuing confusion several persons sustained injuries as they ran helter skelter.
Speaking on the occasion, Nnamani said he would not give up on the struggle until the "restoration of my mandate."
However, Senator Gilbert  Nnaji, who won the ticket on the platform of the Peoples Democratic Party,  PDP, denied  involvement in any rigging arrangement.
He said, "If Nnamani is claiming that he won the election, let him come out and
prove how he did it. You people can check the ballot boxes and see if there is any evidence of falsification. All he is doing is to try and misinform the public.
"If the election was actually rigged by me, I would have given him a  wider margin. From the figures released by the INEC, you can see it  was a keenly contested election."