From left: PRESIDENT GOODLUCK JONATHAN ; Otunba Gbenga Daniel former governor of Ogun State and VICE PRESIDENT NAMADI SAMBO DURING PDP PRESIDENTIAL CAMPAIN RALLY IN ABIOKUTA
Olorogun Olori Magege  is the chairman of the Delta State Waste Management Board and a chieftain of the Peoples Democratic Party, PDP. In this interview he affirms that the victory of the All Progressives Congress, APC in the presidential election would not benefit the local chapter in Delta State. Excerpts:
By Emmanuel Aziken
WHAT do you think may have led to PDP defeat in the presidential election?
President Jonathan's government believed in  the  promotion and nurturance of democracy  through  vibrant opposition. This  gave room  for the birth and growth of opposition parties. APC was given room to thrive by Jonathan's tolerance for the rule of law and respect for human rights. But most importantly he believes in free and fair elections. These enabled Nigerians to exercise their right to free choice and the outcome is victory for Democracy and the entrenchment of globally accepted democratic  ethics,standards  and practices  in Nigeria. Nigeria owes President Jonathan a big gratitude for this legacy,  one that no one can turn back or reverse.
What implications would Jonathan's loss have for the South-South?
Jonathan got elected on  a  national platform and  a  national spread. Every geo-political zone voted massively for him.  It is true  Mr President is from the south-south  region and therefore a minority. The  current election result is the outcome of regional alliances  akin to the first and Second Republic. one can even say a coalition of western and northern regional interests against south-south and south-east interests.  South-south region is sidelined in current political dispensation at the national level but  it is too early to say how the region will  fare.  One thing is for sure; we must go back to the drawing board.  We just have to begin the practice  of  politics  of regional alliances.
With APC at national level, can Okowa of PDP still make it as Delta governor considering the so called band wagon effect?
There are several convergences in  PDP  in Delta State and indeed in the politics of the State. I dare say that Delta State is a PDP state  and that the cornerstones of all the opposition parties in the state are rejects at PDP primary elections. Having failed at PDP primary elections these aspirants rush to opposition parties to seek political relevance. So PDP sets the political tone in the state.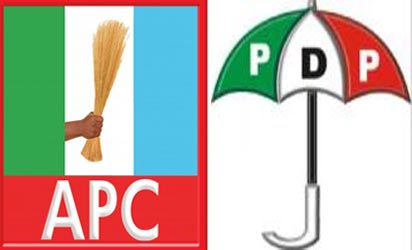 We must understand the forces of convergences at play in Okowa governorship bid.  First is his party  PDP. PDP  believed in power rotation among the constituent parts of a geo political entity.  But the party does not force zoning down the throat of its members. It gives everyone the opportunity to contest  whatever position he wishes to contest for. The  PDP guber primary  in Delta state  was thrown open to everyone within the party in the state  to contest. The  result  acknowledged  that  power  should  rotate to Delta North.
Secondly in 2007 and 2011 guber elections Delta North contributed immensely to the emergence of a  governor  from Delta South. Now is the turn of Delta South to reciprocate the kind gesture. Thirdly Delta Central has realized that zoning has come to stay in Delta politics  and for it to be relevant in it, it has to key into it;  albeit grudgingly. Fourthly Delta North did not approach this zoning issue with arrogance of a  right but by subtle plea to  fellow Deltans to let equity and justice prevail. Their campaign is a case study in humility, sturdy character, honesty, finesse, logic  and integrity. One cannot help but be convinced of their case.
Finally  the person of  candidate Okowa. He is the embodiment of simplicity and humility, tenacity and doggedness, honesty and sincerity, purposefulness and high intelligence. You come from him strongly convinced that he has something to offer Delta State and he should be allowed.  So when all these forces converge the outcome is very predictable; victory all the way  no matter what is going on in Abuja.
You had said in previous interview that a UPU endorsement is a death sentence on ones' political aspiration. Why do you think so?
How many UPU's  endorsed candidates  have ever  scaled through?  Even in the case of Ibori, his money gave him victory not any endorsement.  So those who want their political ambition truncated should keep wasting their money and time wooing UPU  for endorsement.
As a bona fide Urhobo and stakeholder in your own right, would you have any advice for UPU for the benefit of the future?
Stay out of partisan politics. Be for any government in power…
As Uduaghan leaves office, how would you assess his 8 year tenure?
If there is a governor who had no reprieve from vampires of opposition it is Dr Uduaghan. The man had no peace even  for one minute of his eight years. Within this antagonism he performed creditably. I was at Eku  Baptist Hospital a few days ago and I was amazed at what Uduaghan government has done there.  Renovation of schools and hospitals went on at unprecedented levels in his tenure.  Look at roads in Warri, Sapele,  Ughelli, Agbor,  Asaba  and across the state