By Francis Igata
Governor  Sullivan Chime of has congratulated the President-elect, Gen. Muhammadu Buhari, of the All Progressives Congress, APC, on his victory at the presidential election, describing it as a reflection of the wishes of majority of Nigerians.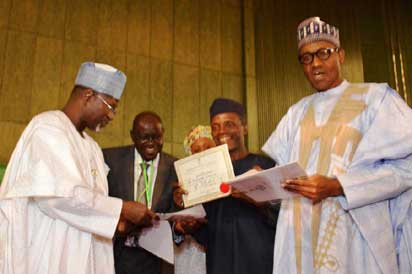 He congratulated President Goodluck Jonathan over the high level of political maturity he exhibited by conceding defeat and calling to congratulate General Mohammadu Buhari who won last Saturday's election.
Governor,Chime said General Buhari's victory "is a reflection of the wishes of  majority of Nigerians.
"I equally commend President Goodluck Jonathan for his prompt acceptance of the outcome of the elections which depicts a true statesman,patriotism and selflessness that is worth of emulation by all politicians