By Jonah Nwokpoku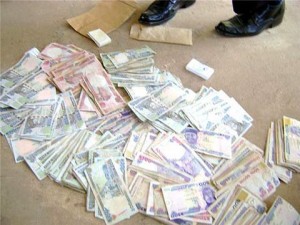 Nigeria, Ghana and Senegal will in January, 2016 be subjected to the Intergovernmental Action Group against Money Laundering in West Africa, GIABA's mutual evaluation to ensure that they have a robust anti-money laundering mechanism in accordance with Financial Action Task Force, FATF recommendations.
Director General, GIABA, Adama Coulibaly disclosed this in an opening remarks at the national sensitisation seminar on anti-money laundering and combating financing of terrorism for journalists in Lagos.
Represented by Director, Projects and Programmes, GIABA, Dr. Buno Nduka, he said the mutual evaluation will provide opportunities for Nigeria and the other nations to show how they have strengthened their legal frameworks to combat money laundering and financing of terrorism in the sub region.
He noted that in the mutual evaluation carried out in May, 2014, Nigeria, Ghana and Senegal performed poorly as they did not meet most of the recommendations of FATF on anti-money laundering and financing of terrorism in the continent and that this upcoming rating will show whether they have made any significant efforts at improving their existing mechanisms.
Speaking further, he said, "Money laundering and financing of terrorism are not new phenomena in West Africa. Typologies have already identified a vast number of money laundering cases in the region; cases of financing of terrorism are also beginning to be identified in several countries. These cases are obviously intimately linked to corruption. This is why states in West Africa have a duty to act together in order to combat these threats.
"This has to be done not only as part of protecting the world economies, including Africa's, against criminal infiltration, but also to enhance the rule of law and, deepen regional integration and maintain regional peace and security. The ECOWAS states are under serious threat of social dislocation or worse unless action is taken now.
Subscribe for latest Videos