By Emma Ujah, Abuja Bureau Chief
Transparency International, TI, has advocated a crackdown on money launderers and the banks that aid them in the illicit funds transfers across the globe. A statement by TI yesterday challenged national authorities and their security agencies to halt money laundering which deny citizens the much-needed resources for national development. According to the global anti-graft body, national judicial processes are often inadequate in tackling money laundering as those indicted are often given light sentences.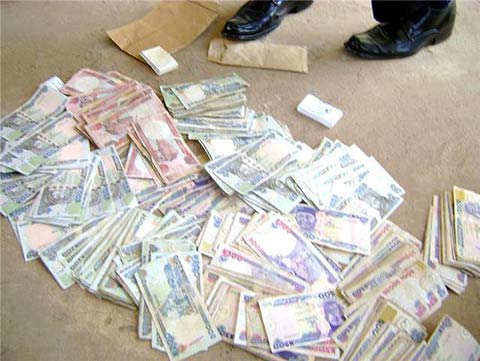 It disclosed that as many as 100,000 accounts are held in Swiss banks by individuals and corporates where investigations have shown that many of them actually hold concealed funds. "Banks need to oversee their employees and enforce higher ethical standards, which have to be reflected in the tone from the top, the performance management system and remuneration. Evidence of money laundering abounds, but for the greatest part, investigations have only resulted in corporate fines with almost no criminal prosecutions of individuals.
"Actions by national judicial authorities to end this criminal behaviour are largely absent. This lack of senior management accountability sends a signal to the corrupt individuals and corporations laundering cash, and to their banks, lawyers and other agents who assist them in their crimes, that in this area there is impunity. This is wrong," the Chairman of the Board of Directors of TI, José Ugaz, said.
TI said that UBS, one of the largest banks in Switzerland, has already confirmed that it was being investigated by the US authorities to determine whether it helped Americans evade taxes or otherwise. Much of stolen funds from Nigeria by past leaders were traced to Switzerland which has been considered as a haven of stolen money.
A recent report of the African Union and the UN Commission for Africa, revealed that Africa loses more than $50bn every year in illicit financial outflows as governments officials and multinational companies engage in fraudulent schemes aimed at avoiding tax payments to some of the world's poorest countries, impeding development projects and denying poor people access to crucial services.