By Prisca Sam-Duru
Although the much publicised première in Nigeria of award-winning movie, Selma, finally hit the wide screen at the House on The Rock church premises, Lekki, Lagos, penultimate Sunday, its lessons will continue to hunt enemies of Nigeria's democracy and development.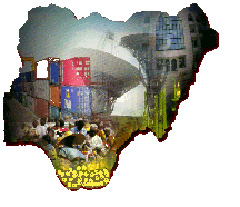 Selma, a 2014 American historical drama film, chronicles the true life story of late Dr. Martin Luther King jr. which depicts the struggle against racism and inequality, culminating in the emancipation of Black Americans, was screened to the delight of Nigerian audience. It came courtesy of House on The Rock in partnership with the Embassy of the United States of America, to promote non-violent struggles in Nigeria.
The movie which is quite timely, comes as a tool to sensitise Nigerians on the need to embrace the non-violence method in their quest for free and fair elections, especially with the rising tension across the country.
Selma which was directed by Ava DuVernay and written by Paul Webb and Ava DuVernay, features British-born Nigerian international movie stars, David Oyelowo, and Carmen Ejogo, who starred as Reverend King and Coretta King (Rev. King's wife); Oprah Winfred, Musician John Legend and other Hollywood Stars.
Before its première in Lagos, Selma had four Golden Globe Award nominations, including Best Motion Picture – Drama, Best Director, and Best Actor, and won for Best Original Song. It also garnered nominations for Best Picture and Best Original Song at the 87th Academy Awards.
The première was organised in furtherance of the House On The Rock's efforts to continually promote peace during and after Nigeria's 2015 general elections.
It helps Nigerians to reflect on Dr. King's life now that the polity has been heated up due to careless utterances by individuals who are supposed to be elder statesmen as well as fear of impending anarchy during and after the elections.
Dr. King rose to national prominence in 1955 after Rosa Parks, an African-American seamstress, refused to give up her seat to a white patron on a public bus in Montgomery, Alabama. Throughout 1955, Dr. King led the peaceful boycott of Montgomery buses. In the decade that followed, he became a leader and spokesperson for the civil rights movement, as millions of people struggled peacefully for equal treatment in all aspects of American society.
As the situation became tougher with strong resistance from King and his followers, many were verbally abused and physically assaulted. Some of them were killed.
In March 1965, Dr. King undertook to lead a peaceful march from Selma to Montgomery, Alabama.  As shown in the film, although the protestors are peaceful, many of the police and bystanders are violent, and as a direct result, Congress takes up and passes the Voting Rights Act of 1965.  Dr. King speaks at this moment, stating that "Voting is the foundation stone for political action."
David Oyelowo who said he was proud that the film is here in Nigeria to impact their people added, "There is no greater reward for an artist than to have your work meet up with what society generally needs. … somehow, the movie theatres and cinemas have become the new churches and the industry that I work for churns out a lot of bad stuff that are not edifying.
Political persuasion
The Senior Pastor of the church, Paul Adefarasin said "Peace and harmony is important to us all. Regardless of our ethnicity, religion or political persuasion, our country Nigeria must remain united and peaceful. We also seek to remind individuals with the Selma movie première event that regardless of any differences or grievances we may have, violence is not the answer, thus non-violence must continually be our stance."
The US Ambassador James Enwistle stated that, "I urge all Nigerians who are eligible to vote to do so.  Vote.  It's one of the most powerful weapons in the world.  Vote."
Having seen African Americans attacked in the streets and now, fifty years later, having the privilege of working for an African American President of the United States, I am convinced that genuine change through the democratic process is absolutely possible.  Dr. King taught Americans, and as he taught the world, "nonviolence means avoiding not only external physical violence but also internal violence of spirit.  You not only refuse to shoot a man, but you refuse to hate him."
The Selma event in Lagos, had in attendance, high profile diplomats and personalities from corporate Nigeria, comprising the US Ambassador to Nigeria, Mr. James Enwistle; the Consular General of the US Consulate, Lagos, Mr. C.J. Hawkins; The Deputy Consular General, US Consulate Lagos, Mrs. Dehab Ghebreab; the General Overseer of House on the Rock Church, Pastor Paul Adefarasin; Akinwunmi Ambode and Jimi Agbaje, both Lagos State governorship aspirants on the platform of the All Progressives Congress (APC) and the Peoples Democratic Party (PDP) respectively, amongst other eminent personalities.