Hon. Emeka Anohu is the Deputy Minority Whip in the Anambra State House of Assembly, representing Ihiala 11 constituency. Recently, he defected from the Labour Party to the Peoples Democratic Party (PDP) and picked the House of Representatives ticket for Ihiala Federal constituency ahead of the forthcoming general elections. In this interview he bared his mind on why he wants to represent his people in the House of Representatives. Excerpts:
By Simon Ebgbulem
Can we know why you  want to go to the House of Representatives?
First of all, I am somebody that has the zeal to work for my people and as a member of the state House of Assembly, I could only do a little. But as a member of the House of Representatives the scope is larger and I believe I can attract more projects to my people. Youth empowerment is something that is very dear to me. If our youths are idle we cannot have a secured society. We must make our youths very productive to the society.
If you go to our market here, the micro finance bank, the skill acquisition center, are all there. As you can see we have a lot of foreign doctors that are here now to embark on massive health care delivery for my people. In the educational sector we have utilized the MDGs to renovate some schools and I am distributing exercise books to primary and second schools in my locality.
Can we know more about your free medical services?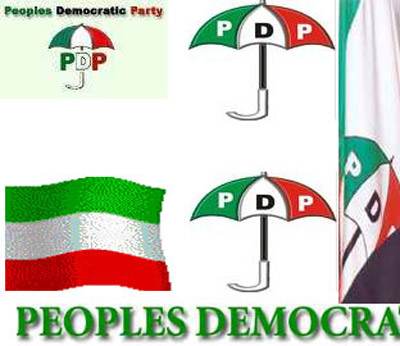 I come from a system where health is wealth. In this our health care programme, many people discovered that they have diabetes but they never knew about it. For me it is a key sector that I will like to improve my efforts with the assistance of the state government.
Medical doctors
With our Foundation which is established in many parts of the world, we have access to medical doctors from Europe and America, I am happy doing this for my people. Most of the ailments being treated are high blood pressure, diabetes, malaria and eye problems. We have a venue at Uli Amoka, we have a venue at Ihiala, we have a venue at Ebelechi and we have a venue in Okija here. One of our very good friends offered us assistance in developing the general hospital which we now made application to the Anambra state government to allow us to upgrade the hospital free or charge.
But how have you coped being in the minority party as a lawmaker in terms of attracting projects for your people?
I have always done my best to attract projects for my people but as a Labour man in the state House of Assembly I am in the minority so it is always difficult to attract projects. But because of the relationship I have with the government, I have been doing the little I can. But I want to improve and that is why I decided to join the race for the federal constituency after I joined the PDP.
The first time we reopened the House, we had a problem with what minority is all about. I managed to clinch one of the principal offices in the minority group which was a great feat as a Labour Party man. That gave me access to the governor and in that capacity I tried to get a few of my projects done.
But why did you leave Labour Party for PDP
I had to leave because of the intension of going to the House of Reps and the only party I can do that is the PDP. That informed my opinion to join a party at the center. We are seriously working for the re-election of President Jonathan because we believe that there is no other candidate better than him at the moment. If you look at Gen. Buhari, he has been a military president in the past, so he had opportunity to fix the country then. What else does he have to do for us? People like Buhari had their chances in the past and they could not use it well so he should leave the scene.