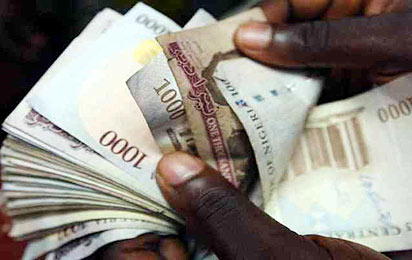 Naira
By Ediri Ejoh
KPMG professional Services has called on stakeholders and audit committee members of public companies to form a coalition against the Financial Reporting Council's, FRC, proposed unification of corporate governance code, and make sure it does not come into effect pending the amendment of some guidelines that violate efficiency in the capital market.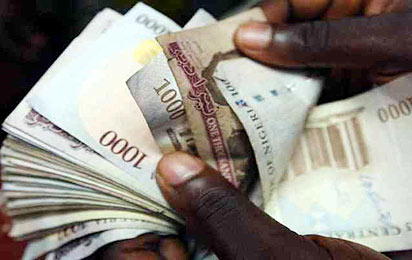 The FRC is proposing a unified mandatory corporate governance code for quoted companies and others in the capital market. Speaking at the KPMG/Nigeria Shareholders' Solidarity Association, NSSA, annual seminar for audit committee members in Lagos, Partner, Audit Services, KPMG, Mr. Goodluck Obi, stated that despite the intention of the FRC to issue a unified mandatory code of corporate governance, it possesses some toxic clause in the uniformity it proposed. According to him, the mandatory five year rotation of auditors with a five years cooling off period, may increase the ability of companies to conceal fraud or misstatements from auditors who will continue to be in perpetuity.
He said: "This could lead to sustained diminution in audit quality and the consequent negative implications for investor protection.The three years rotation of audit engagement partners, from five years as practiced by developed countries will put undue pressure on audit firms and erode experience and sector specialisation.
"Also, the idea of no direct reciprocal change of the same firms of auditors taking the form of two audit firms succeeding each other as opposites in audits from which they have just mandatorily retired, would restrict the freedom of audit committees, boards and shareholders to determine which audit firm best meets their requirements from an open, competitive field."
He argued that joint auditing is not new but making it mandatory is new and should be discouraged, adding that companies and shareholders should be free to decide on the number of auditors that they deem fit as it may not improve quality of a company's portfolio.
"The ideal of capacity building/training of smaller firms should not be at the expense of the client/shareholders, as there is no guarantee of improving auditor reporting and audit quality with joint audits.
"Joint audits are unlikely to lead to new employment opportunities for chartered accountants," he maintained.
Moreso, he stated that the implications of a mandatory joint audit is the usurpation of the right CAMA gives to companies to appoint their own auditor or auditors, reduce audit efficiency, leading to increased audit cost.
He called for transparency whereby a standard setting body should publicise its contact information and encourage stakeholders to communicate at every stage of the process, involving consultation, and ensure accountability, stating that a closed group discussion cannot be used as a consultation platform for a code that has far reaching effects on the economy.
Also speaking, Partner and Head of Audit Services, KPMG, Mr. Tola Adeyemi, maintained that the issue of enacting a mandatory joint audit is not needed.