BY BOLUWAJI OBAHOPO, LOKOJA
Senator Smart Adeyemi has become part of those Nigerians who towered to the height of national recognition. Though this attainment may not be anything peculiar, there is another side of the ebullient senator that makes him different from many other politicians.
Many persons like him who have made it in life always forget their country home, they roar in the urban centers and cruise across the oceans to exhibit their affluence in famous cities without remembering what life is to people in their country homes. But Adeyemi has refused to be counted on the side of those who scorn their homes. Aside from his political assignment, the senator is renowned for his philanthropist gesture in Kogi State.
Interestingly, this gesture cannot be emphatically asserted to be laced with political undertones as he has been known for that since his days as President of the Nigerian Union of Journalists, NUJ.
Since service delivery has also become a focal point upon which elected representatives are now adjudged in the Nigerian context not minding the fact that their primary duty is lawmaking, his achievements since he emerged on the dais of Kogi West senatorial seat in 2007 to date is worthy of emulation.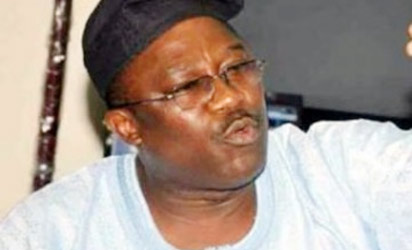 Apart from his demonstration of excellent representation at the floor of the National Assembly, his service to humanity has become a focal point in the Kogi politics of development.
Though he has made a name for himself through his yearly empowerment scheme which he started in 2007, the recent ones of 2013 and 2014 are worthy for records keeping.
In December 2013, Adeyemi took Kogi State by storm when he presented health equipments worth over N600 million to his constituency and commissioned 100 lock -up shops and also performed the foundation laying of 'Senator Smart Adeyemi' Sports complex in Iyara.
Items donated include 22 fully equipped ambulances bought from Atlanta Georgia in America; diagnosis machines; 12 SUV vehicles for traditional rulers and other political stewards; 12 taxsi and X- RAY machines.
The medical equipment were not distributed to hospital within his senatorial axis alone. Many other local government areas of the state benefitted. Adeyemi said his decision to distribute the ambulances and other medical equipment was due to his desire to see reduction in infant mortality rate and for easy access to speedy and quality health care services within the constituency. "The idea is to have was at least, one ambulance within the locality, 15 minutes drive apart in the senatorial district."
The senator turned his attention to students in 2014 when he splashed N10 million as bursary awards to 500 students of Kogi West origin, as well as distributed 50 vehicles to traditional rulers, party stalwarts and youths, and shared 150 hospital beds and mattresses as part of his annual empowerment scheme. While distributing the item on December 23, 2014 in Iyara, his country home, he stated that he has justified the mandate given to him by the people as their representative. "I have kept faith and defended your mandate through the process of law-making, oversight and representation at the upper chamber of the National Assembly. I have also been providing basic social amenities, to complement the contributions of the state government to the infrastructural development of Kogi West and indeed the entire state,"Adeyemi said..
"Over the past years, the chronicle of my service to the good people of Kogi West has spoken for itself. My punctual, vocal and qualitative representation of our people at the floor of the Nigerian Senate; a plethora of empowerment programes and wealth and job creation for women and youths; community development services which span through health, education, commerce and sports sector; have evoked admiration from members of the public, home and abroad.
"I have not been busy warming seat at the Senate, rather, I have been there discussing and eventually legislating on contemporary national issues while also projecting our needs and protecting our cumulative political and economical interests to the entire nation. I have submitted more than 30 of my privately sponsored bills. I have equally sponsored and supported motions in the Senate.
"My activism on the floor of the Senate, persistence, perseverance and presentations of myself and my colleagues to the Federal Government, on our needs, recently, occasioned the award of the contract for the rehabilitation of Obajana-Kabba-Ilorin Express way, and, more recently, the approval for a federal airport to be sited in the state.
"Today's empowerment is encompassing. We shall be distributing SUVs to traditional and political opinion leaders while cars will be given out to men and youths who are able and willing to work, as part of my taxi scheme. The women will however enjoy the distribution of trading tools and machineries".
Adeyemi also explained that the N10 million has become an annual bursary for students in tertiary institutions. "I have resolved to set aside a minimum of N10 million as annual bursary grants to students of Kogi West origin, throughout the subsistence of my representation. This grant however excludes the other existing individual scholarships", he said.
The senator's philanthropy has continued to elicit reactions from people across the state. Governor Idris Wada; the traditional ruler of Kabba who doubles as the Chairman of Okun Traditional council, Oba Micheal Olobayo; the Okun Students Union members, are among those who commended Adeyemi.
Wada eulogized him and begged other well to do individuals in Kogi to emulate the gesture and give back to the state.
Oba Olobayo, who prayed that the senator will continue to offer to the people what he has been known to do, said he was scared that no political office holder in the area can continue in the same manner the senator has raised the bar of representation in the area. The President of the National Association of Okun Students, NAOS, praised Adeyemi for his unflinching support to the students body and stressed that the gesture will go along way to reduce the financial burden of their parents.