By PROVIDENCE OBUH
Bank lending to Small and Medium Enterprises (SMEs) and the retail sector will increase in 2015, Director, Heritage Bank, Mr Tony Madojemu, has said.
He statedd this at a forum organized by the Business Networking International (BNI) to mark its International Networking Week, saying "The retail sector was booming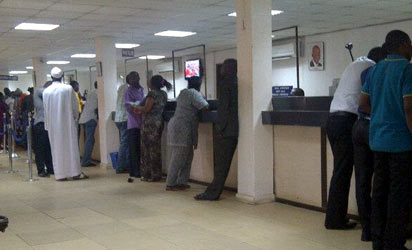 and some of the 'big firms' are beginning to dictate unnecessarily to the banks so attention is shifting from them to these sectors.
"Even though the banking sector outlook for 2015, according to Fitch, tells us that banking may not fair favourably this year, small business owners would favoured.
"Banks are beginning to seek new opportunities to increase profitability and guard against collapse, by seeking ways to deal with only well-structured SMEs, so I see this as good news.
"The only challenge is how small businesses can manage operational risks in order to keep a well structured business that would attract banks to lend them money, business owners should brace up their competence if they must access loans."
Also speaking, National Director, BNI Nigeria, Mr. Chimaobi Agwu, said that small businesses needed networking and referrals to cushion the cost of advertising their businesses.
Agwu explained that BNI is meant to supply network marketing services and referrals that could help small businesses grow and increase their market share.